Label: amazon
Friday 29th August 2014 Russian Competition for Amazon Unfazed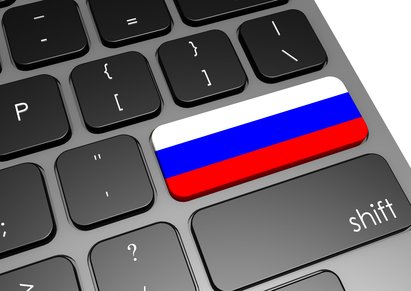 In the discussions we've been having recently about the BRIC economic bloc and its incredible rise through the ranks of global e-commerce, we've yet to mention the 'R' - Russia. Russia's economy hasn't been immune to the global financial calamities of the last 5 or 6 years, and their economy is still in a general slowdown phase, but in spite of that, online shopping increased by an impressive 26% last year, reaching a respectable $14 billion US dollars - 510 billion rubles. The truly incredible thing, however, is that the Moscow-based e-commerce analysis firm Data Insight projects that figure may double in size by next year, which beats most other growth figures hands down (with the possible exception of China).
Leading the charge of this trend towards e-commerce and online retail is an retail giant completely unknown in the West named Ulmart. Originally making its name as an online computer parts and consumer electronics retailer, it has recently dramatically expanded its offerings into most other sectors of the home-oriented market, including appliances, textiles and general purpose hardware and tools.
However, this burgeoning market is naturally attracting the same sort of speculative interest from the current world giants Amazon, eBay and Alibaba, who have a considering competitive advantage in the marketplace - or so it may initial seem. The chairman of Ulmart, Dmitry Kostygin, is completely unworried by the prospect of competition with Amazon, saying "In this market, Amazon has no chance." He may well be on to something, considering that the majority of Russians still tend to want to pay for things in cash instead of relying on credit cards - the number of fraud schemes in the West that originate in Russia and Eastern Europe may have contributed to this wariness.
This highlights the strength of the Ulmart distribution model, which has already implemented from the ground up a number of features that Amazon has only recently been exploring. Ulmart operates its own fleet of delivery trucks, for example, which Amazon only started experimenting with in a few limited pilot projects in late 2013. Ulmart also focuses on allowing customers to shop online, but then typically has orders delivered to one of three major urban warehouses, or one of over 250 more locally distributed locations where customers can pick up their purchases in-person, obviating the need for use of a credit card.
It's very difficult to ignore the power of the juggernaut that Amazon's online retail business has become, however, and Amazon may simply be willing to outspend Ulmart for domination of the available marketshare. The
price comparison
algorithms that have made Amazon such a success also have yet to be tested against the convenience of the Ulmart distribution model, and Amazon may view Russia as the perfect testing site for their own similarly competing system.
Posted on August 29th 2014 at 09:26am by Ade

0 Comments
Saturday 12th July 2014 eBay Battles Back Against Amazon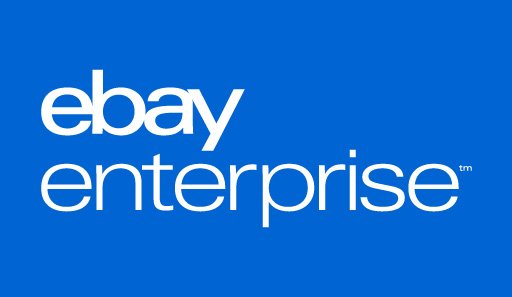 Amazon has been capturing a lot of headlines recently, and many of them have had to do with logistics: new fulfilment centres, Sunday deliveries, an 'anticipatory shipping' patent, and the tantalizingly silly 'drone delivery' story that some around the web have claimed was actually more a clever piece of viral marketing than a reality, as it was so conveniently timed just before Black Friday and Cyber Monday. One of the other original online retail behemoths has been noticeably quiet, lately - eBay, the brainchild of superstar entrepreneur Elon Musk. Paypal, which is a sibling of eBay, has been making some headlines, but eBay has mostly just been staying the course.
Early in January, eBay made an announcement that shed some light on a couple of acquisitions from the previous year, notably the open source e-commerce platform Magento, which is one of the most widely used e-commerce content management/shopping cart systems. eBay unveiled a new service they have dubbed (perhaps a bit boringly) 'eBay Enterprise Ship-from-Store', which will allow retailers to use eBay and Magento to list their inventory online, but integrate their brick and mortar inventories. Additionally, customers will have the option to pick up their e-commerce purchases in-store to save on shipping costs and time.

As eBay said in their release, "Effective omnichannel capabilities significantly boost sales, enhance the consumer experience and improve customer retention rates. With 77% of consumers expecting retailers to provide a consistent, integrated experience between their in-store and online channels, ship-from-store and in-store pickup will empower retailers to continue to compete in an omnichannel landscape and meet their customers' evolving needs."
Intended as a means of counterbalancing Amazon's sudden and rather dramatic purchases of warehouse space all across North America, eBay hopes to attract a number of mid-size retailers who together can outweigh the impact of the retail juggernaut that Amazon has become.

All of this back and forth between these two retail giants only serves to highlight a couple of things that are likely to be the hallmarks of the 2014 retail year. Primarily, the sort of logistics issues that we saw over the course of the holiday season will have to become a thing of the past, and secondly, we're going to see a great deal more focus on omni-channel integration as the walls between the digital world and the brick and mortar world begin to blur, becoming more and more irrelevant.
Posted on July 12th 2014 at 12:21pm by Ade

0 Comments
Saturday 05th July 2014 Pre-Purchase Shipping? Say What?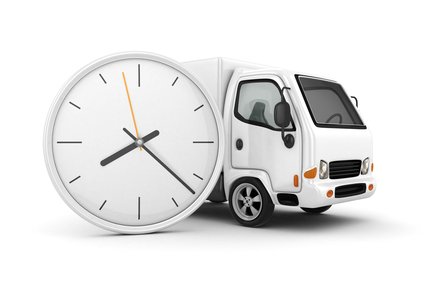 As every e-commerce retailer knows, shipping out to the customer is one of the largest gaps between online retail and brick and mortar stores. When the customer is absolutely dying to have their product immediately, 99 times out of 100 they're going to visit an actual storefront to make their purchase instead of waiting even the short couple of days that is now standard shipping practice in much of Europe and North America. Better retail prices online aren't always enough to counteract the delays involved in shipping for a demanding customer. But what if customers could have products already shipped and en route to them before they even purchase?
While it sounds like the far-fetched plot of a shipper's science fiction dreams, Amazon has actually applied for - and received - a patent for a process that closely resembles that dream. Known as 'anticipatory shipping', the concept is a combination of the big data shopping and logistics information that only a giant like Amazon can possess, mixed with an in-depth analysis of customer purchasing habits in your area.
The wealth of data that is generated by customer use of the Amazon site is prodigious, and the anticipatory shipping process takes into account almost all of them, including obvious elements such as product searches and wishlists, current and previous shopping-cart contents (whether an actual order was placed or not), to less obvious signifiers such return frequencies and even a heat map of cursor movements around the website.
As it would still be economically unfeasible to complete this anticipatory shipping process for every individual customer, Amazon is instead relying on generalized trends for major metropolitan areas and shipping hubs. Essentially what this does is involve using various areas as temporary warehouses while waiting for the customer to finally click the order button. As warehouse space and logistics personnel are limited in this kind of 'just in time' delivery system, any inventory that's sitting around in a warehouse too long may be offered at a discount or as a promotional item packed in with other purchases.

While Amazon has yet to say whether or not they're actually going to deploy the technique as of yet, the patent filing shows a clear desire to gain a competitive advantage over rivals through the use of big data and some serious number crunching. Expect to see a number of similar revolutionary practices emerge out of the big data trend, but this will be one of the most incredible so far - if it ever sees the light of day.
Posted on July 05th 2014 at 10:25am by Ade

0 Comments
Wednesday 04th June 2014 Amazon One of Several Testing Drone Deployments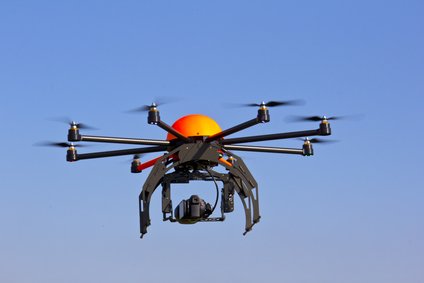 In the ever-changing world of online commerce, the one unavoidable real-world concern is that at some point, a physical product has to be shipped out the customer. A number of different types of solutions have been posed for this problem, and we've discussed a number of them in the past. Centrally-located pickup stations where customers can retrieve their own packages, Sunday deliveries, free shipping deals to tempt buyers, and most recently, online retail giant Amazon has even begun to test out the feasibility of using their own Amazon branded trucks to complete deliveries in major cities in Europe and North America. But never being satisfied with the current system is one of the hallmarks of CEO Jeff Bezos' business philosophy, so he's looking even further into the future.
Even though it sounds like it belongs in a science fiction story, Amazon is currently testing out the viability of using miniaturized flying robotic drones for delivery. Yes, you read that right. The small drones, known as 'octocopters', will be capable of delivering a package weighing up to 5 pounds (2.25 kg) within a radius of up to 10 miles from your friendly neighbourhood Amazon fulfillment centre. The goal? Delivery of packages within a 30 minute time window.
Once the story first broke over the American Thanksgiving weekend, it rapidly went viral and could be found on virtually every single news and social networking site. Speculation began almost immediately that this was actually carefully calculated timing by Bezos, which resulted in huge amount of free advertising just in advance of the much-vaunted Cyber Monday, the digitally-based counterpart to Black Friday.
Naturally, the drone deployment project is still in the very early testing phases, and a huge number of hurdles will have to be cleared before the devices are operating legally in the United States, but if the program is successful, the incredible convenience is likely to reshape the entire e-commerce industry. Amazon is hardly the only company interested in the applications of this technology, although they are certainly one of the largest. In Australia, textbook rental service Zookal is experimenting with using drones for rapid delivery, and in China, SF Express, a large delivery company, is also testing out drone deployment for more general courier services in the city of Dongguan, in the Guangdong province.

Whenever they are finally cleared for widespread use, the face of e-commerce retail will be changed forever, as rapid, personalized deliveries will be available for a large number of household and convenience items that are currently impractical to purchase online. As the system grows, the technical hurdles of weight and speed will also no doubt be improved, opening the door for even greater possibilities.

Posted on June 04th 2014 at 08:10am by Ade

0 Comments
Sunday 11th May 2014 Amazon Debuts New Shipping Pilot Project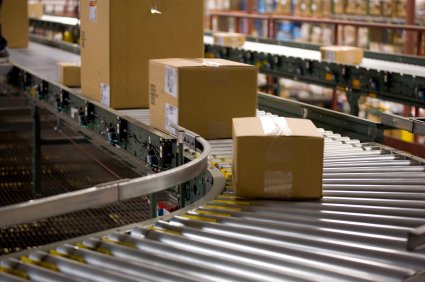 It's no secret to either e-commerce retailers or their customers that the problem of shipping is one of the biggest hurdles for the industry. Time and time again, the question of shipping appears on customer satisfaction surveys, and is one of the major concerns for customers looking for a blend of speed and convenience when it comes to purchasing decisions. In the United States, at least, Amazon is hoping to solve this problem with it's newest innovation, an unprecedented partnership with the United States Postal Service which would result in Sunday deliveries of Amazon products.
The service is currently only in a 'pilot project' testing phase, and will be rolled out in New York and Los Angeles - although if the project is a success, they plan to roll out the service to other major metropolitan areas across the United States. Sunday deliveries will available free to members of the Amazon Prime service, and non-members can still take advantage of the service for free if they cross a certain order size. For Prime members, this can mean ordering Friday for delivery on Sunday, which is likely to tip the balance in favour of Amazon purchases over taking a trip to the store for many consumers.
While no plans have been announced to partner with the Royal Mail in the United Kingdom as of yet, if it goes as smoothly as planned in the United States, it's sure to be rolled out wherever demand is great enough to justify the additional operating costs. When combined with the billions that Amazon has been investing in warehouses and other types of infrastructure around the world, it's clear that the new future of online retail will be geared towards merging convenience shopping with the speed of visiting a local store.

In the United Kingdom, Amazon is instead beginning to experiment with delivering its own packages on Sundays, launching pilot projects in some of the more heavy-volume delivery areas of London during the tail end of 2013, hoping to capitalise on holiday sales volume. Assuming they can keep their costs below what they charge to send via the Royal Mail, a whole new wave of Amazon-centred delivery services may be in the offing. Either way, other e-commerce giants will soon have to begin to follow suit or be eclipsed by Amazon's ever-expanding e-commerce empire.
Posted on May 11th 2014 at 06:07am by James

0 Comments
Sunday 27th April 2014 Amazon Gears Up to Challenge Paypal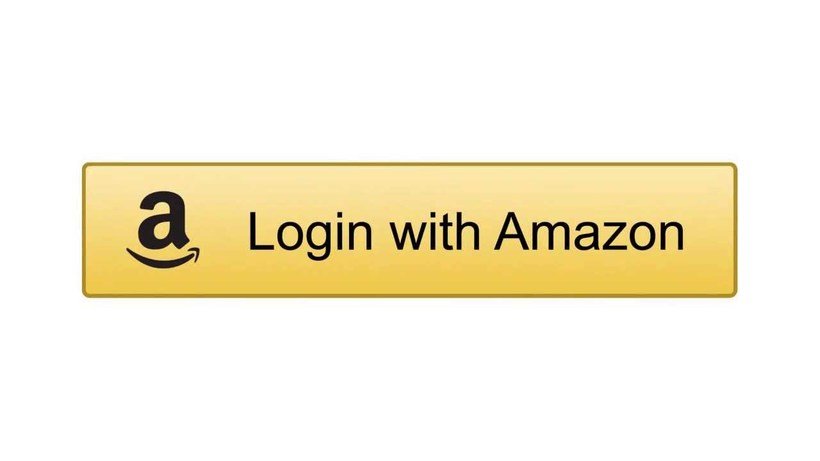 There may be promising changes on the horizon for both customers and smaller online retailers, as Amazon unveiled a new service earlier this October. The new offering, named perhaps somewhat unimaginatively 'Login and Pay with Amazon', is poised to enter a market that is currently dominated by Paypal and the usual credit card suspects. At participating third-party websites, customers will be able to use the login details, payment details and shipping information associated with their existing Amazon account to complete their checkout.
There are a number of advantages to the Amazon system, in terms of both security and speed. The system is essentially a streamlined checkout process, as customers won't have to take the time to enter any of their personal information, and no payment details are being stored by the retailer, decreasing the potential of fraud and other types of abuse. This makes it a perfect entrant to the mobile shopping space, as in recent months we've seen both Paypal and Facebook begin to test out similar systems.
The prospects for Amazon have something of a mixed potential in this particular arena, however. While they have an incredible initial advantage simply due to the number of accounts they currently possess - almost 215 million accounts being used regularly, a 40% lead over rival Paypal - many retailers are wary of partnering with Amazon, as they are seen as direct competition in many markets.
Additionally, retailers have recently begun to truly appreciate the value of the data they collect from e-commerce sales, and are thus far less likely to be willing to forgo the valuable credit card and related information that they would typically receive. Those who use 'Login and Pay with Amazon' will not be provided with that data.

The real area where Login and Pay with Amazon will shine is the burgeoning mobile commerce marketplace. As we've pointed out in the past, m-commerce sales are poised to become the next big thing, if retailers can overcome the hassle of entering long strings of data on small-scale screens, which is a major cause of shopping cart abandonment. Login and Pay with Amazon is ready-made to solve this problem, but retailers will have to make the choice of whether to forgo valuable customer data in order to make mobile sales effective - and with Paypal and Facebook looking to gain a quick advantage in the sector, we may seem some dramatic policy changes soon.
Posted on April 27th 2014 at 04:09am by James

0 Comments
Monday 23rd September 2013 Amazon and the Importance of Multi-Channel Consistency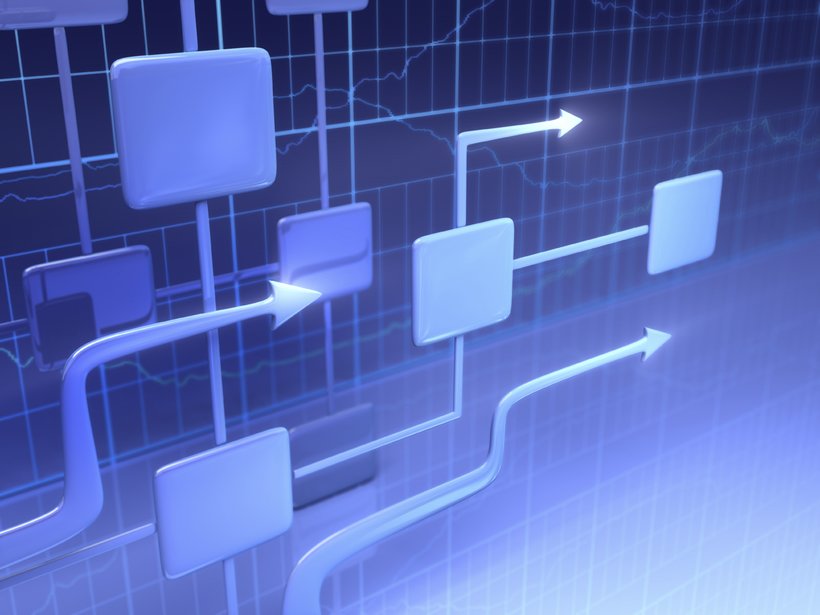 It's hard to overstate how influential Amazon is in the e-commerce arena. They've been a pioneer in almost every aspect of doing business online, and the latest customer experience report from eDigitalResearch proves that they are still at the top of their game. The report was crafted after an extensive survey of a number of top e-commerce retailers from around the world, and gives Amazon a 3 point lead in customer satisfaction over the runner-up, UK retail giant House of Fraser, who tied for second place with another retail titan, Marks & Spencer.
The report compared a number of different elements that create a satisfactory user experience, from product pages to navigation to checkout systems, each of which Amazon scored very highly on. The most interesting aspect to the survey, however, was that Amazon didn't top each specific category individually; their top overall score was derived from their being consistently highly placed in each category across in the three main marketing channels now used by retailers: web access on a desktop or laptop computer, mobile access from a smartphone or tablet, and the quality of their mobile application. While none of their satisfaction scores for any one of these channels topped 90%, their combined user experience was enough to push them well past the runner-ups into the top tier position.
The most highly praised aspect of the Amazon multi-channel system was the interconnectedness of each channel. When something was added to a shopping cart in the mobile app, it instantly appeared in the shopping cart for the mobile web browser, as well as the traditional web version of the Amazon site. When you combine that with Amazon's patented '1-click' ordering system which is almost tailor-made for mobile shopping, you can start to see why customers love them so much. Naturally, anything that makes it easier for customers to buy from you must be considered a success, and typing out long complex forms on a mobile phone is frustrating.
This highlights the incredible value that companies can gain from ensuring consistency across all their e-commerce channels. A satisfied customer is a happy customer, and happy customers begin to associate your brand with their happiness, ensuring that they'll be back for repeat business at the first opportunity. While it may seem like a heavy initial investment to ensure omni-channel consistency, the impact on your bottom line will take the sting out of it.
Posted on September 23rd 2013 at 12:16pm by James

0 Comments
Monday 16th September 2013 Amazon Closes Price Parity System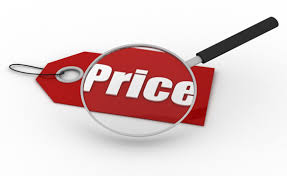 In the e-commerce world, Amazon is one of the undeniable titans. They try to offer everything to everyone, whether you're looking for high-end electronics or toothbrushes. That level of industry prestige can have its downsides, however, as it also happens to make them a target for regulatory agencies wary of Amazon's massive sales power and pricing influence. This was showcased very pointedly over the course of the previous year, as the Office of Fair Trading (OFT) in the United Kingdom and the Federal Cartel Office in Germany launched a joint investigation into Amazon's Price Parity program. Without being accused of any wrongdoing, Amazon voluntarily shut down the Price Parity program this August and so ended the investigation, but there have been some unintended consequences for retailers based in the UK and throughout the European Union who are now searching for a replacement solution.
In its originally-intended usage, Price Parity was a system that was designed for retailers who operated via the Amazon Marketplace in addition to other e-commerce platforms, with the goal of keeping prices on Amazon consistent with the prices listed by retailers on other areas of the web. Due to some unforeseen complications of the algorithms, this occasionally lead to some pricing issues on the Amazon site, and there was concern among those at the OFT that it might impact retailers trying to enter and gain a foothold in the market, which is what sparked the initial investigation in October, 2012.
Unbeknownst to Amazon and the OFT, however, many retailers had been using the Price Parity program as a means of carefully monitoring the pricing strategies of their competitors to avoid being undercut, a creative solution to a difficult problem. Suddenly deprived of this useful tool, they are now scrambling to find an alternative solution that will allow them to keep pace with their competitors without a great deal of time-intensive labour. Fortunately, Competitor Monitor already has a tested and proven system in place that will completely fill their need, designed for businesses of any size, type or complexity.
Competitor Monitor offers a full suite of
price monitoring
and price comparison tools, complete with daily in-depth on-demand reporting via their account management system. A snap to set up, Competitor Monitor can easily replace the Price Parity system as a way of keeping an eye on the competition, which lets you get back to the primary focus of your business: improving the bottom line as you do what you do best.
Posted on September 16th 2013 at 02:34pm by Ade

0 Comments
Friday 02nd November 2012 Amazon Launches Price Comparison Tool
We recently discussed the practice of 'showrooming' – consumers going to a brick-and-mortar store to view products and then doing price checks and completing their purchase online – and the negative impact it can have on in-store sales figures. Amazon has recently upped the ante by releasing the aptly-named 'Price Check by Amazon', which is a mobile app dedicated to 'showrooming'. Anyone equipped with an Apple or Android smartphone can download the free app, and use the phone's built-in camera to scan any product barcode, or in some cases even a photo of the product itself, for an instant price comparison from Amazon. Simply logging into an Amazon account then offers the product for instant purchase at the compared price.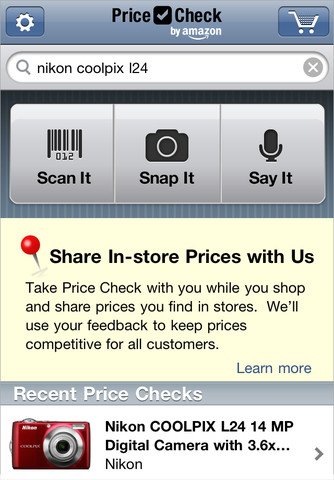 Needless to say, this is a huge boon to consumers looking to get the best possible deal, but it also has many retailers trying to decide how best to respond to the situation. In these complicated and uncertain economic times, price point is the reigning champion among factors driving purchasing decisions, and the rise of these types of apps is the proof. Amazon even offers a mobile version of its website that offers similar price checking functionality using a simple text search, and as self-competition doesn't seem like quite their style, it's safe to assume that offering two applications is an attempt to dominate the market. Amazon certainly has an advantage in the sector thanks to its massive online store, but many other similar types of applications are also available that check various price comparison aggregators such as Google Shopping. Retailers are going to have to adjust to these changing models of customer behaviour in order to stay competitive.
There are several methods that are being tested by various major retailers across the United States and Europe, ranging from improved customer service to 'in-store only' items - but following the logic of the consumers who are using the app in the first place, price matching has to be the number one consideration when deciding on a solution. It's safe to say that virtually all consumers will purchase the item in-store if they can pay the same price as is listed online, and will happily save on shipping costs and delays. Due to the volatility of online pricing, however, retailers will need to implement a successful competitor price monitoring program to stay competitive in the shifting marketplace.
Consumers in the store are no longer a captive audience, and retailers must accept this in order to thrive.
Posted on November 02nd 2012 at 01:05pm by James

0 Comments
Wednesday 10th August 2011 +35,000% Sales Increase on Military Police Bats
It might have only been yesterday that we wrote our last blog post, but as is the nature with business intelligence, you never know what is around the corner.
Those of you outside the UK may not be aware of this, but England has been in a state of anarchy this last few days. A police shooting in London sparked rioting which has now spread to several other major cities resulting in looting, arson and numerous other acts of violence.
As you can image, the people living in the cities which are being targetted are highly concerned for their personal safety.
At Competitor Monitor, we practise what we preach and like to use our advanced business intelligence tools to keep an eye on what is going on in the world. We monitor numerous websites on a daily basis for all sorts of information, but over the last couple of days one has really stood out.
The below image shows some products from Amazon's Sport and Leisure catalogue (although I think you'll soon realise none of the products will be used for either of those purposes).
All Amazon products are attributed a 'Sales Rank' figure, #1 being the product with most sales at present.
Something very important to note, the below sales rank increases are only from the last 24 hours!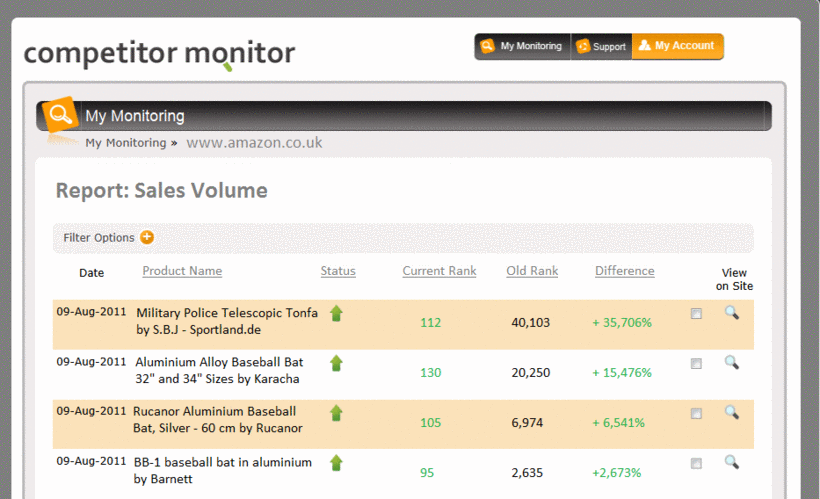 If you are interested in business intelligence, or montoring the web for any kind of information,
get in touch
with us here at Competitor Monitor, or at our parent company
IntelligentEye
to find out more.
Posted on August 10th 2011 at 03:44pm by James

0 Comments