Label: competitor monitoring
Monday 16th September 2013 Amazon Closes Price Parity System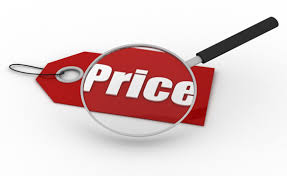 In the e-commerce world, Amazon is one of the undeniable titans. They try to offer everything to everyone, whether you're looking for high-end electronics or toothbrushes. That level of industry prestige can have its downsides, however, as it also happens to make them a target for regulatory agencies wary of Amazon's massive sales power and pricing influence. This was showcased very pointedly over the course of the previous year, as the Office of Fair Trading (OFT) in the United Kingdom and the Federal Cartel Office in Germany launched a joint investigation into Amazon's Price Parity program. Without being accused of any wrongdoing, Amazon voluntarily shut down the Price Parity program this August and so ended the investigation, but there have been some unintended consequences for retailers based in the UK and throughout the European Union who are now searching for a replacement solution.
In its originally-intended usage, Price Parity was a system that was designed for retailers who operated via the Amazon Marketplace in addition to other e-commerce platforms, with the goal of keeping prices on Amazon consistent with the prices listed by retailers on other areas of the web. Due to some unforeseen complications of the algorithms, this occasionally lead to some pricing issues on the Amazon site, and there was concern among those at the OFT that it might impact retailers trying to enter and gain a foothold in the market, which is what sparked the initial investigation in October, 2012.
Unbeknownst to Amazon and the OFT, however, many retailers had been using the Price Parity program as a means of carefully monitoring the pricing strategies of their competitors to avoid being undercut, a creative solution to a difficult problem. Suddenly deprived of this useful tool, they are now scrambling to find an alternative solution that will allow them to keep pace with their competitors without a great deal of time-intensive labour. Fortunately, Competitor Monitor already has a tested and proven system in place that will completely fill their need, designed for businesses of any size, type or complexity.
Competitor Monitor offers a full suite of
price monitoring
and price comparison tools, complete with daily in-depth on-demand reporting via their account management system. A snap to set up, Competitor Monitor can easily replace the Price Parity system as a way of keeping an eye on the competition, which lets you get back to the primary focus of your business: improving the bottom line as you do what you do best.
Posted on September 16th 2013 at 02:34pm by Ade

0 Comments
Thursday 23rd May 2013 5 Competition Monitoring Solutions for Small Business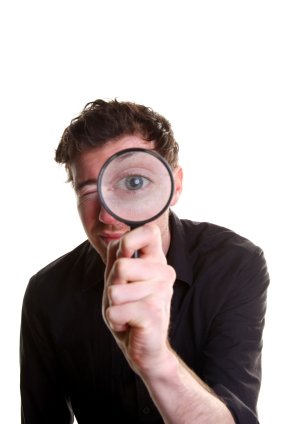 One of the most important and yet underappreciated necessities for small and medium-sized businesses is maintaining a clear picture of what the competition is up to at all times. While competition research has been around for a while, the cost of undertaking the research manually can often be well outside of the budget of a small business. Long a staple of larger companies, several solutions have been created recently to bring digital competition monitoring into the price range of small businesses everywhere. Let's look at 5 of the top offerings in the field which provide a range of business intelligence services.
Mediagraph offers a quick and simple way to track the popularity of competitors by monitoring media services from major news outlets to small blogs for mentions of brand and company names. The service provides automated alerts for a chosen list of keywords, and includes various graphing and data analytics tools to allow companies to easily spot trends. This also allows them to contact any journalists or bloggers who are covering their industry, making it easier to boost their own media profile.
In a similar vein, Beevolve allows for close monitoring of social media websites, giving insights into the successes (and failures) of competitor's social strategies and the general tone of customer reactions to said strategies. This makes it quite easy to build up a comprehensive picture of where competitors are spending their marketing dollars, and which of their products are being most succcessfully promoted using social media.
Perch provides a combination of the abilities of Mediagraph and Beevolve, by gathering as much data as is freely available on the local competition. The platform creates a dynamically-generated feed of this and more rapidly changing information, including current deals, specials, and social media promotions that are being offered. Perch uses the wildly popular social media platform Foursquare as a base, meaning that, somewhat uniquely in this field, there is a mobile app that is free for download. However, it does prioritize local tracking, which isn't necessarily the most helpful solution in a global marketplace.
Socialbakers is a more in-depth service then the previous three, based on the premise that it's extremely helpful to learn from the successes and failures of the strategies adopted by competitors. Instead of replicating their mistakes yourself, the efficacy of their digital media marketing campaigns can help guide your decision-making. Their dashboard offers a direct comparison between your company and your competitors using a number of different metrics, all available and updated in real-time.
Last but not least, Competitor Monitor offers a range of services for companies large and small in need of industry-leading monitoring and data analytics services. Straightforward reports turn a complex wealth of data on pricing trends into a format that's easy to understand and act on, and can help ensure that your pricing strategies are getting you the best possible profit margins. Offering tracking of up to 5000 competing products as a standard, our solutions can also be hand-tailored to your needs no matter how many items you need to track. We can even help you monitor competitor websites for any changes, whether that comes in the form of a new product launch or a new promotion. Contact us today for a free live demo!
Posted on May 23rd 2013 at 12:57pm by Ade

0 Comments
Sunday 06th March 2011 3 Steps To Ecommerce Success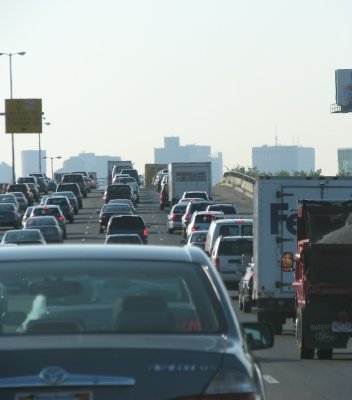 Traffic. Something we all hate when we're on the way to work, but something we're desperate for if your work involves a website. But the same rules don't apply to traffic on the road and traffic on the internet. On the road, pretty much all traffic is bad, annoying and something you don't want. But the opposite isn't exactly true on the internet. Sure, we all want a lot of traffic to our website, but if it isn't converting then its almost as useless as the traffic jam on the way to work. What all of us are after is a high conversion rate.
So what can be done to increase conversions?
Well what we specialise in is competitor price monitoring. Whilst having the most competitive prices is the most important factor in competitive ecommerce sectors, there are still other aspects that need to be in check so as to further enhance the effects of monitoring your competitors prices.
What do shoppers do when they want something? They hunt around, run searches for the best prices, and then go from there. Well even if you are competitively priced, your site may not show up high enough in the search results to get spotted by potential customers. So you need to make sure you rank well for your specific keywords. This means you have to treat SEO as part of your routine unless you are outsourcing it. Its no good building a few links and hoping you stay in the position you are in. SEO, like competitor price monitoring, is an ongoing activity. So put yourself out there, write blog posts, interact on forums and social media, and publish press releases. Anything that can build good quality links to your site is going to help you move up the rankings so that you show up when someone searches for your product or service.
So you're using a competitor price monitoring service. You've ramped up the SEO efforts for your ecommerce website. There's still one more thing which can be done to ensure you are doing the very best you can to win customers, and that is conversion rate optimisation (CRO). This, like the SEO and competitor price monitoring, is a large topic and you should spend time researching how to optimise your website. It may be that the layout simply doesn't appeal to customers, or it may be its hard to navigate. Whatever it is, there are sophisticated tools available to help you get to the bottom of why visitors aren't converting (or if they are, how to get even more!). You can know how people interact on each page of your website, you can use heat maps to see where people click, and once you've got this knowledge, you can try doing some tests to enhance your ecommerce store even further. Maybe try various headings, images, layouts or calls to action until you are getting the conversions you want.
One essential tool to help with CRO is Google Analytics, a free service used to track bounce rates and navigation paths. Used in conjunction with a tool like
Click Tale
and you have all the information you need.
So to recap, the 3 steps we advise ecommerce businesses to take in order to stay ahead of their competitors are
1. Competitor Price Monitoring
2. Search engine optimisation
3. Conversion rate optimisation
Hopefully this has given you an insight into what is required in order to stay competitive in today's ecommerce arena. Leave a comment if you want to discuss any of the steps covered in the post. For more information on how we can monitor your competitors prices, take a
tour
.
Posted on March 06th 2011 at 02:50pm by James

0 Comments
Thursday 24th February 2011 How To Stay Competitive In Ecommerce
In our last blog post we gave you an introduction to the world of monitoring. This week we're going to focus on competitor price monitoring, which is a great way of maintaining a competitive advantage online.

Competitive analysis should be an ongoing practise of all ecommerce businesses operating in competitive markets. Now that online price monitoring is so simple to do, there is no reason not to include it.

'Competitive Jewellery' (not real!) launched only six months ago. They sell low-mid range priced branded jewellery through an ecommerce store. They operate in a very competitive market, and have come to realise that they are going to struggle to survive unless they have a way of capturing the customer's attention as soon as they come online. They are doing ongoing SEO, but stand little chance of making it to page 1 anytime soon.

So they decide to do some research and stumble across an up and coming trend in the world of ecommerce - competitor price monitoring. They see this is as something which can potentially give them a chance to compete with the well established players in the market becasue we all know the first thing people do when they go to buy something online is hunt around for the best prices. If they are able to continuosly offer the best prices, then people will return to them, and they will build their brand as a result.

So how exactly does competitor price monitoring help Competitive Jewellery stay competitive?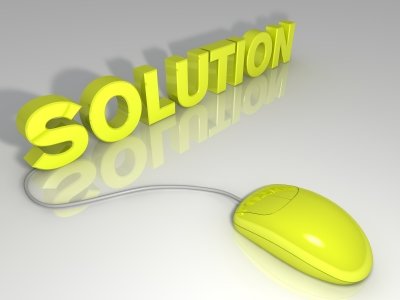 Optimal Pricing
- it ensures they always have their prices set competitively. They never have to worry about pricing too high or underselling too much. Anytime their competitors are out of stock of a certain product, they can jump right onto this and capitalise, whereas in the past they would have probably realised too late.
Competitive Intelligence - once they start using online price monitoring, they soon notice interesting trends. Prices of certain product ranges will drop across the border for no apparent reason. In the past it would take them a while to realise this.
I f your current situation is nothing like the one in the example then this doesn't mean competitor monitoring is not for you. It can help businesses of all sizes and in all markets gain and maintain a competitive edge. If nothing else, the information is simply very interesting to know, and spotting trends will help you learn more about your competitors.

This is only really scratching the surface with what competitor price monitoring can do for businesses, so leave a comment if you want to talk to us about it. We're passionate about it because we know how much use it can be and we really see it becoming widespread. The problem right now is that no one really knows you can even do it.. although I guess in the eyes of those that currently use it they want it to stay that way!

Will this become common practise for ecommerce websites, and end up simply pushing profit margins down for businesses? Who knows. Maybe, but it will take some time. And the fact of the matter is, right now not many businesses do monitor competitors, so there's no better time to start than now.
Posted on February 24th 2011 at 08:54pm by James

0 Comments
Thursday 16th December 2010 A Beginners Guide To Monitoring
Brand monitoring
, competitor monitoring, social media monitoring. The list goes on. The Internet has developed into a world in which everyone is trying to keep tabs on each other. Here at Competitor Monitor we want to help you make sense of this mass of information, as this is a field we specialise in.
Our first bit of advice to you is to tell you not to shy away – due to the confusion surrounding the topic of monitoring, many businesses elect to not have any involvement. Well if you follow this same notion, you will be missing out on a huge competitive advantage.
Depending on your line of business or your goals, certain types of monitoring will or won't be of use to you. Let's briefly run through the purpose of each of the types we listed above.
- Keeping track of what your competitors are up to via price monitoring and product monitoring… are they changing prices? Are they scrapping certain products? Why!
- Monitoring the public perception of your brand. Is it doing well in the Internet community?
- The explosion of social media in recent years has resulted in what seems to be an endless number of new channels whereby people can voice their opinions and broadcast them to the world. This can be good or bad for your business, but if you aren't monitoring what is being said, you'll never know.
So where to start? Well, first of all have a think about what it is exactly you think your business could benefit from monitoring.
Are you a popular restaurant? Well a lot people may post a review up on the Internet after their meal. In this case, you might focus on social media monitoring.
Do you operate in a competitive industry, such as computer accessories? Well it could work wonders if you didn't have to worry about where your pricing stood in relation to your competition, which competitor monitoring would do for you. You could use a competitor monitoring service to keep track of any price fluctuations your competitors make, reporting back to you with any changes, be that to prices or product lines.
What do people do nowadays if they want to buy something? They go straight to the Internet. Even if they don't plan on buying it online, they will research prices, products, and the companies selling them. If there is negativity associated to your brand that you don't know about, then you're fighting a losing battle. If your competitors are analysing the market prices everyday through competitor price monitoring, then they will always be able to offer customers the best prices. Once customers realise this, they will buy from them in future. You should aim to be this company.
Hopefully you're beginning to realise that, in actuality, there isn't all that much to monitoring. Don't get bogged down with it, jot down what your objectives are and make a decision on what will help you achieve them. Monitoring has become a big business, so you can rest assured there are tools out there to do whatever it is you want doing for you.
In our next few blog posts we will talk in more detail about monitoring competitors and your brand, and what exactly you should be doing, so stay tuned.
Posted on December 16th 2010 at 10:29am by James

0 Comments
Wednesday 03rd November 2010 Do You Know What Your Competitors Did Today?
Do you know what your competitors did today? Business is fast paced and constantly changing. In order to stay effective and competitive in the marketplace, you have to know what is happening around you. Perhaps most importantly, you should know what your competitors are doing on a daily basis. What are they promoting? What prices are they selling at? How is their business advancing? Competitor monitoring is something that can keep you informed and in control.
Competitor Monitoring
There are all types of competitor monitoring available, that let businesses monitor and analyse their competition in a variety of different ways. Price monitoring is just one aspect of competitor monitoring which can prove to be particularly effective in helping businesses stay competitive. For example, if you have an ecommerce website and your sales drop off all of a sudden for no obvious reason, competitor monitoring might have the answer. Your competitors might have lowered their prices significantly enough to draw customers away from you.
Alternatively, product development and diversity can also have an effect on how your business performs. In the same scenario where you suffer a drop in sales for no obvious reason. Competitor monitoring might reveal that a competitor has added a new range of products that give them an edge.
With this knowledge, any business has the power to make more informed decisions and choices in where they should be taking their business and how they can develop to fit with market trends and advances.
Innovation and Change
Innovation and change are key to business. Without development and new ideas, businesses become stagnant and fail to successfully compete in the market. Competitor monitoring services aim to survey and analyse changes in the market. Within a single business, anything from a pricing structure change, a new product line, the removal of old products or new ways of marketing can have an affect on how other businesses in the same market perform.
Monitoring change in your closest competitors gives the opportunity to choose to take action, whether that be defensive action, or offensive action - change for the better, whatever that change may need to be.
A Little Bit of Etiquette
Competitor monitoring, while effective and empowering, should also be discreet. It is one business area that must be tactful in its own endeavours and seek to produce results without being detected. If your competitors are aware that you are monitoring them professionally, this could be counter-productive to the process. It is also important to state that competitor monitoring is not an underhand practice either. Information that is collected as part of competitor monitoring is openly available for all to see in the first place. A good competitor monitoring service will just ensure that this information is collated and communicated effectively.
Posted on November 03rd 2010 at 12:21pm by Emma

0 Comments