Label: price monitoring
Thursday 06th June 2013 The Importance of Maintaining a Competitive Intelligence Solution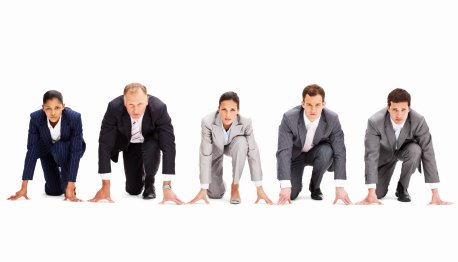 Competitive intelligence is one of the most useful tools that a business can employ, giving them an unprecedented level of insight into current sector trends as well as specific intelligence on the actions of the competition. The nature of this intelligence can vary widely depending on how much research is conducted, from tracking the filing of intellectual property documents to price monitoring of entire product portfolios. Regardless of what aspects your company chooses to investigate, the results are always worthwhile.
The main aim of a competitive intelligence solution is to ensure that your company keeping a close eye on the innovative in-sector strategies and general fiscal plans of the competition. An accurate monitoring solution can be a huge competitive advantage, in an era when businesses succeed and fail by the smallest of margins. Thanks to the digital world and the internet, competitive intelligence solutions can be implemented for a relatively small expense, at least when compared to the cost of implementing such a plan in pre-digital times.
One of the less-common strategies for competitive intelligence gathering centres on the filings made by competitors with the local patent office. A careful monitoring of these filings can reveal vital clues about the direction of new product research and development, giving your company a chance to develop a competing product without having to wait to hear about it on the news first. They can also give insight into the chosen markets the competition will be targeting with their new product developments, potentially opening up other markets for you to go after.
There are a number of other information vectors available to the diligent competition monitor, including the tracking of any sort of promotions or special offers, filings with regulatory agencies and even the registration of new domain names. Trademark application filings are also an excellent way to examine upcoming branding efforts, offering critical intelligence on market positioning and upcoming product launches. They carry the added benefit of being made available much sooner than most patent filings, giving you the best possible lead times to prepare a response.
When combined together, these varied strategies can help businesses make decisions based on clear, actionable intelligence as opposed to simple guesswork. While they're no replacement for the innovation that comes with outperforming the competition, they still provide much-needed insight into their business practices and intentions. If your company hasn't yet implemented a competitive intelligence solution, you're leaving money on the table that could be sitting on your bottom line instead.
Posted on June 06th 2013 at 06:19am by Ade

0 Comments
Thursday 23rd May 2013 5 Competition Monitoring Solutions for Small Business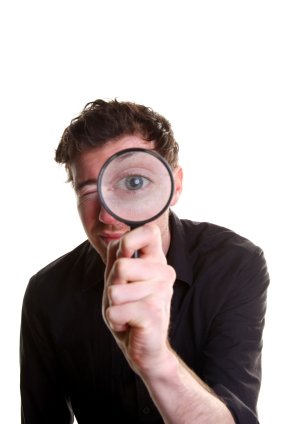 One of the most important and yet underappreciated necessities for small and medium-sized businesses is maintaining a clear picture of what the competition is up to at all times. While competition research has been around for a while, the cost of undertaking the research manually can often be well outside of the budget of a small business. Long a staple of larger companies, several solutions have been created recently to bring digital competition monitoring into the price range of small businesses everywhere. Let's look at 5 of the top offerings in the field which provide a range of business intelligence services.
Mediagraph offers a quick and simple way to track the popularity of competitors by monitoring media services from major news outlets to small blogs for mentions of brand and company names. The service provides automated alerts for a chosen list of keywords, and includes various graphing and data analytics tools to allow companies to easily spot trends. This also allows them to contact any journalists or bloggers who are covering their industry, making it easier to boost their own media profile.
In a similar vein, Beevolve allows for close monitoring of social media websites, giving insights into the successes (and failures) of competitor's social strategies and the general tone of customer reactions to said strategies. This makes it quite easy to build up a comprehensive picture of where competitors are spending their marketing dollars, and which of their products are being most succcessfully promoted using social media.
Perch provides a combination of the abilities of Mediagraph and Beevolve, by gathering as much data as is freely available on the local competition. The platform creates a dynamically-generated feed of this and more rapidly changing information, including current deals, specials, and social media promotions that are being offered. Perch uses the wildly popular social media platform Foursquare as a base, meaning that, somewhat uniquely in this field, there is a mobile app that is free for download. However, it does prioritize local tracking, which isn't necessarily the most helpful solution in a global marketplace.
Socialbakers is a more in-depth service then the previous three, based on the premise that it's extremely helpful to learn from the successes and failures of the strategies adopted by competitors. Instead of replicating their mistakes yourself, the efficacy of their digital media marketing campaigns can help guide your decision-making. Their dashboard offers a direct comparison between your company and your competitors using a number of different metrics, all available and updated in real-time.
Last but not least, Competitor Monitor offers a range of services for companies large and small in need of industry-leading monitoring and data analytics services. Straightforward reports turn a complex wealth of data on pricing trends into a format that's easy to understand and act on, and can help ensure that your pricing strategies are getting you the best possible profit margins. Offering tracking of up to 5000 competing products as a standard, our solutions can also be hand-tailored to your needs no matter how many items you need to track. We can even help you monitor competitor websites for any changes, whether that comes in the form of a new product launch or a new promotion. Contact us today for a free live demo!
Posted on May 23rd 2013 at 12:57pm by Ade

0 Comments
Monday 14th May 2012 How To Always Be The Lowest Priced Retailer On Price Comparison Sites
It's been some time since our last post, mainly due to becoming incredibly busy following our coverage in the media. We have been working hard but we wanted to take a step back and give you some information on a popular topic - Price Comparison Engines (PCEs).

Is the Price Really Right? Price Comparison Engines Don't Always Show The Bigger Picture
Unless you've been in hiding for the last few years you will have noticed the rise of Price Comparison Engines. Such organisations have taken the world by storm, using catchy theme tunes and memorable characters in their advertisements to grab your attention. Whether you prefer enthusiastic opera singers or meerkats, Price Comparison Engines are a great tool for consumers to source the best deals online. From comparing car insurance prices to mobile phone tariffs, over six million people in the U.K use these sites every month and this is something online retailers cannot afford to ignore.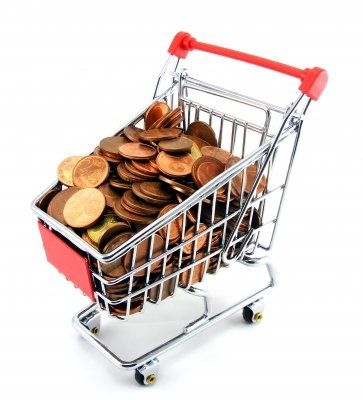 Times are hard and the majority of us are becoming increasingly more careful about what we spend. This has no doubt helped PCEs to become incredibly successful as the price of a product is fast becoming the sole deciding factor behind whether it is purchased or not. Websites such as Google Shopping, Nextag, PriceGrabber and Kelkoo are mercilessly price driven and they influence shoppers to be the same, which makes monitoring your competitors' prices closely a critical aspect of any competitive pricing strategy. As a retailer, it is essential to get into the habit of comparing prices because that's exactly what your customers are doing - they use a PCE and choose to buy the cheapest product, satisfied that they have received the best deal. But is this actually the case?
Pitfalls Behind Monitoring Competitors Via PCE's
For consumers, PCE's are most definitely the best tool as they are quick and easy to use, which means that within a matter of seconds they can see a range of prices for a product. If a consumer were to price-check manually they could be on for hours! First, having to research which retailers sell a particular product, then going directly to each retailer to make a note of the price. In a world where we are increasingly expecting things to be done in one click, this just isn't practical. Given the benefits PCEs pose to consumers and the sheer number of people using them, they may well be useful to retailers in terms of marketing. But for retailers to use PCEs as a means of forming a pricing strategy could be seriously detrimental to their business.
PCE's do not provide a comprehensive, or indeed accurate, overview of the market as a whole. The prices you see appear on a PCE are generated from product data feeds which are often received only once per week. Online traders will update any price changes on their website immediately but this change may not show on a PCE until a week later, by which time the price has the potential to have changed again. This means that information posted on a PCE can be out-of-date, making it an unreliable resource in terms of gaining price intelligence. As well as this, it is unlikely that they will provide information on all of your competitors because not all organisations use PCEs as a marketing tool. Thus gathering price information directly from each retailer's website is the most accurate way of obtaining the best possible pricing intelligence and can often paint a very different picture to the one that is offered on price comparison sites.
Only by using information gathered directly from your competitors' websites can you monitor their prices in real time. This allows you to predict their ranking in price comparison search results and stay competitive by adjusting your prices accordingly. The only issue with this is, as already discussed, for the retailer to use an employee to manually check prices on a daily basis would be incredibly time consuming, not to mention tedious for the employee. The most cost effective and time saving way to do this is via automated competitor monitoring software which generates daily reports on your competitors' pricing and product activity. For example, our customers here at Competitor Monitor receive a daily report on both pricing and product data of competitors. In fact, monitoring product activity is another area where PCE's fall short as and they won't tell you if your competitor introduces a new product whereas competitor-monitoring software is quick to alert its client of any changing product activity.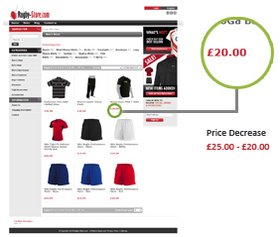 So, how can using competitor monitoring software help you to succeed on PCE's? The answer to that question is quite straightforward in that retailers who use the software in conjunction with tracking PCE results can achieve a competitive advantage by capitalising on outdated pricing. If, for example, you become aware that a competitor has changed a price on their site and you see that it hasn't yet been updated on their PCE feed, you can exploit that by changing your prices before them and updating your product data feed so it shows on a PCE immediately after you have changed it.
Such software can be used to take advantage of other situations as well. For example, discovering that a competitor is out of stock of a specific product enables you to push up your own price and maximise profit margins.
PCEs are therefore a useful tool for the busy consumer who wants to make a quick purchase for a good price. As they are incredibly popular with consumers, PCEs also have the ability to be useful to retailers as a form of marketing. However in relation to using them as a foundation for forming a pricing strategy they are useless because the information can be out-of-date and limited. Using competitor-monitoring software is by far the best way of gaining sound price intelligence. Using this information in conjunction with changing your prices, monitoring your own products, and updating your product data feeds enables you to remain competitive in the world of Price Comparison Engines.
Got a Question?
If you have any questions on this topic or anything to do with monitoring competitors a member of our team would be happy to speak with you at
sales@competitormonitor.com
Photo by Grant Cochrane
Posted on May 14th 2012 at 01:02pm by Stephanie Clish

0 Comments
Thursday 24th February 2011 How To Stay Competitive In Ecommerce
In our last blog post we gave you an introduction to the world of monitoring. This week we're going to focus on competitor price monitoring, which is a great way of maintaining a competitive advantage online.

Competitive analysis should be an ongoing practise of all ecommerce businesses operating in competitive markets. Now that online price monitoring is so simple to do, there is no reason not to include it.

'Competitive Jewellery' (not real!) launched only six months ago. They sell low-mid range priced branded jewellery through an ecommerce store. They operate in a very competitive market, and have come to realise that they are going to struggle to survive unless they have a way of capturing the customer's attention as soon as they come online. They are doing ongoing SEO, but stand little chance of making it to page 1 anytime soon.

So they decide to do some research and stumble across an up and coming trend in the world of ecommerce - competitor price monitoring. They see this is as something which can potentially give them a chance to compete with the well established players in the market becasue we all know the first thing people do when they go to buy something online is hunt around for the best prices. If they are able to continuosly offer the best prices, then people will return to them, and they will build their brand as a result.

So how exactly does competitor price monitoring help Competitive Jewellery stay competitive?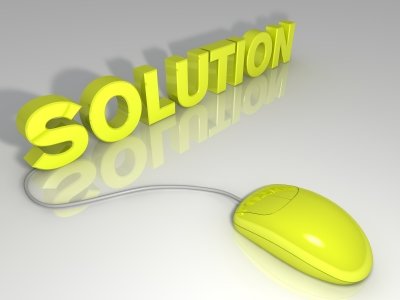 Optimal Pricing
- it ensures they always have their prices set competitively. They never have to worry about pricing too high or underselling too much. Anytime their competitors are out of stock of a certain product, they can jump right onto this and capitalise, whereas in the past they would have probably realised too late.
Competitive Intelligence - once they start using online price monitoring, they soon notice interesting trends. Prices of certain product ranges will drop across the border for no apparent reason. In the past it would take them a while to realise this.
I f your current situation is nothing like the one in the example then this doesn't mean competitor monitoring is not for you. It can help businesses of all sizes and in all markets gain and maintain a competitive edge. If nothing else, the information is simply very interesting to know, and spotting trends will help you learn more about your competitors.

This is only really scratching the surface with what competitor price monitoring can do for businesses, so leave a comment if you want to talk to us about it. We're passionate about it because we know how much use it can be and we really see it becoming widespread. The problem right now is that no one really knows you can even do it.. although I guess in the eyes of those that currently use it they want it to stay that way!

Will this become common practise for ecommerce websites, and end up simply pushing profit margins down for businesses? Who knows. Maybe, but it will take some time. And the fact of the matter is, right now not many businesses do monitor competitors, so there's no better time to start than now.
Posted on February 24th 2011 at 08:54pm by James

0 Comments
Wednesday 03rd November 2010 Do You Know What Your Competitors Did Today?
Do you know what your competitors did today? Business is fast paced and constantly changing. In order to stay effective and competitive in the marketplace, you have to know what is happening around you. Perhaps most importantly, you should know what your competitors are doing on a daily basis. What are they promoting? What prices are they selling at? How is their business advancing? Competitor monitoring is something that can keep you informed and in control.
Competitor Monitoring
There are all types of competitor monitoring available, that let businesses monitor and analyse their competition in a variety of different ways. Price monitoring is just one aspect of competitor monitoring which can prove to be particularly effective in helping businesses stay competitive. For example, if you have an ecommerce website and your sales drop off all of a sudden for no obvious reason, competitor monitoring might have the answer. Your competitors might have lowered their prices significantly enough to draw customers away from you.
Alternatively, product development and diversity can also have an effect on how your business performs. In the same scenario where you suffer a drop in sales for no obvious reason. Competitor monitoring might reveal that a competitor has added a new range of products that give them an edge.
With this knowledge, any business has the power to make more informed decisions and choices in where they should be taking their business and how they can develop to fit with market trends and advances.
Innovation and Change
Innovation and change are key to business. Without development and new ideas, businesses become stagnant and fail to successfully compete in the market. Competitor monitoring services aim to survey and analyse changes in the market. Within a single business, anything from a pricing structure change, a new product line, the removal of old products or new ways of marketing can have an affect on how other businesses in the same market perform.
Monitoring change in your closest competitors gives the opportunity to choose to take action, whether that be defensive action, or offensive action - change for the better, whatever that change may need to be.
A Little Bit of Etiquette
Competitor monitoring, while effective and empowering, should also be discreet. It is one business area that must be tactful in its own endeavours and seek to produce results without being detected. If your competitors are aware that you are monitoring them professionally, this could be counter-productive to the process. It is also important to state that competitor monitoring is not an underhand practice either. Information that is collected as part of competitor monitoring is openly available for all to see in the first place. A good competitor monitoring service will just ensure that this information is collated and communicated effectively.
Posted on November 03rd 2010 at 12:21pm by Emma

0 Comments