It might have only been yesterday that we wrote our last blog post, but as is the nature with business intelligence, you never know what is around the corner.
Those of you outside the UK may not be aware of this, but England has been in a state of anarchy this last few days. A police shooting in London sparked rioting which has now spread to several other major cities resulting in looting, arson and numerous other acts of violence.
As you can image, the people living in the cities which are being targetted are highly concerned for their personal safety.
At Competitor Monitor, we practise what we preach and like to use our advanced business intelligence tools to keep an eye on what is going on in the world. We monitor numerous websites on a daily basis for all sorts of information, but over the last couple of days one has really stood out.
The below image shows some products from Amazon's Sport and Leisure catalogue (although I think you'll soon realise none of the products will be used for either of those purposes).
All Amazon products are attributed a 'Sales Rank' figure, #1 being the product with most sales at present.
Something very important to note, the below sales rank increases are only from the last 24 hours!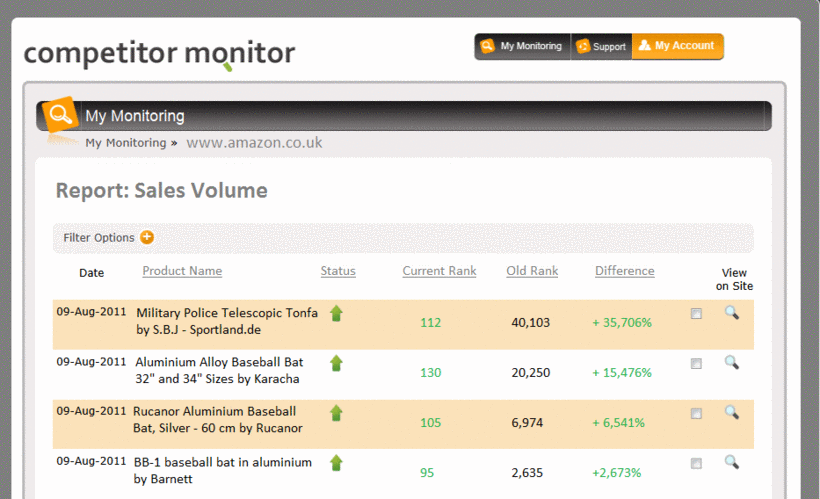 If you are interested in business intelligence, or montoring the web for any kind of information,
get in touch
with us here at Competitor Monitor, or at our parent company
IntelligentEye
to find out more.