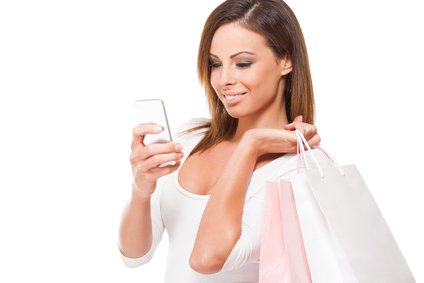 While the overall retail situation in the United Kingdom has had it's ups and downs this year, as we've discussed in previous posts, the online retail sector seems to be largely immune to the fluctuations in the market. The United Kingdom is currently leading the European Union when it comes to online trade exports, and by a significant margin. One of the most promising trends of the online shopping world is the growth of the fashion industry's successful adoption of e-commerce and all that in entails, spurred partly by the resounding success of UK-based beauty and fashion house ASOS.
In fact, the online fashion industry is doing so well in the United Kingdom largely thanks to a dramatic increase in interest from customers all around the world. Compared to the first quarter of 2013, the number of global web searches in the first quarter for 2014 for UK fashion brands and companies was up 13%. It's not just global interest, however, as UK residents seem fairly happy with what is available at home, as there was only a 5% increase in UK consumers looking elsewhere in the world over the same time periods.
The numbers truly become interesting when they are broken down by nation of origin. Interest in UK fashion from Chinese consumers has risen by 50% compared to first quarter 2013, a result which should have UK retailers eager to cater to the rapidly expanding Chinese market. As the Chinese consumer begins to truly flex their global buying power, retailers will have to ensure their competitor tracking is up to scratch in order to stay competitive.
According to Helen Dickinson, the director general of the British Retail Consortium (BRC) who commissioned the research in conjunction with Google, "UK clothing and footwear retailers are already world-beaters. These new BRC-Google numbers show that they are continuing to improve and expand on their online and multichannel offers, increasing their appeal to international markets and boosting the economy with their exports."

Another interesting tidbit that appeared out of the research was that smartphone searches for fashion all around the world are rising faster than those performed on tablet devices, which could have some interesting impacts as retailers scramble to perfect their m-commerce offerings, reinforcing the need for a robust omnichannel solution. Smartphone fashion searches in 2014 so far have increased by 26% compared to first quarter 2013, while tablet fashion searches have only increased by 17%.