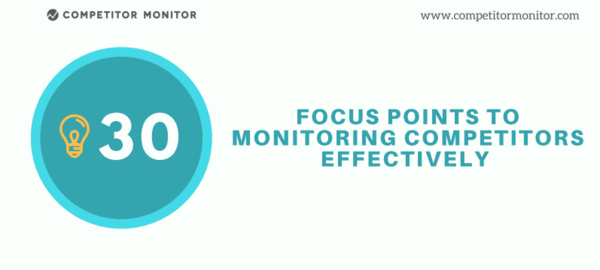 As competition increases and profit margins get slimmer, retailers naturally strive to maintain their competitive edge to maintain competitive. From price monitoring 20 million products across 15,000 websites, Competitor Monitor have put together 30 key focus points to help intelligent retailers monitor competitors better and develop effective initiatives to outsmart the competion and increase their competitive position.
Are you interested in price monitoring?
Request a demo
today to see how Competitor Monitor could benefit your business.