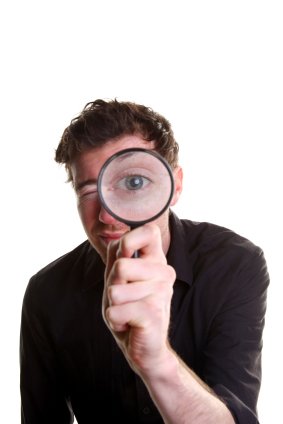 One of the most important and yet underappreciated necessities for small and medium-sized businesses is maintaining a clear picture of what the competition is up to at all times. While competition research has been around for a while, the cost of undertaking the research manually can often be well outside of the budget of a small business. Long a staple of larger companies, several solutions have been created recently to bring digital competition monitoring into the price range of small businesses everywhere. Let's look at 5 of the top offerings in the field which provide a range of business intelligence services.

1. Mediagraph
Mediagraph offers a quick and simple way to track the popularity of competitors by monitoring media services from major news outlets to small blogs for mentions of brand and company names. The service provides automated alerts for a chosen list of keywords, and includes various graphing and data analytics tools to allow companies to easily spot trends. This also allows them to contact any journalists or bloggers who are covering their industry, making it easier to boost their own media profile.

2. Beevolve

In a similar vein, Beevolve allows for close monitoring of social media websites, giving insights into the successes (and failures) of competitor's social strategies and the general tone of customer reactions to said strategies. This makes it quite easy to build up a comprehensive picture of where competitors are spending their marketing dollars, and which of their products are being most succcessfully promoted using social media.

3. Perch
Perch provides a combination of the abilities of Mediagraph and Beevolve, by gathering as much data as is freely available on the local competition. The platform creates a dynamically-generated feed of this and more rapidly changing information, including current deals, specials, and social media promotions that are being offered. Perch uses the wildly popular social media platform Foursquare as a base, meaning that, somewhat uniquely in this field, there is a mobile app that is free for download. However, it does prioritize local tracking, which isn't necessarily the most helpful solution in a global marketplace.

4. Socialbakers
Socialbakers is a more in-depth service then the previous three, based on the premise that it's extremely helpful to learn from the successes and failures of the strategies adopted by competitors. Instead of replicating their mistakes yourself, the efficacy of their digital media marketing campaigns can help guide your decision-making. Their dashboard offers a direct comparison between your company and your competitors using a number of different metrics, all available and updated in real-time.

5. Competitor Monitor
Last but not least, Competitor Monitor offers a range of services for companies large and small in need of industry-leading monitoring and data analytics services. Straightforward reports turn a complex wealth of data on pricing trends into a format that's easy to understand and act on, and can help ensure that your pricing strategies are getting you the best possible profit margins. Offering tracking of up to 5000 competing products as a standard, our solutions can also be hand-tailored to your needs no matter how many items you need to track. We can even help you monitor competitor websites for any changes, whether that comes in the form of a new product launch or a new promotion. Contact us today for a free live demo!