We recently discussed the practice of 'showrooming' – consumers going to a brick-and-mortar store to view products and then doing price checks and completing their purchase online – and the negative impact it can have on in-store sales figures. Amazon has recently upped the ante by releasing the aptly-named 'Price Check by Amazon', which is a mobile app dedicated to 'showrooming'. Anyone equipped with an Apple or Android smartphone can download the free app, and use the phone's built-in camera to scan any product barcode, or in some cases even a photo of the product itself, for an instant price comparison from Amazon. Simply logging into an Amazon account then offers the product for instant purchase at the compared price.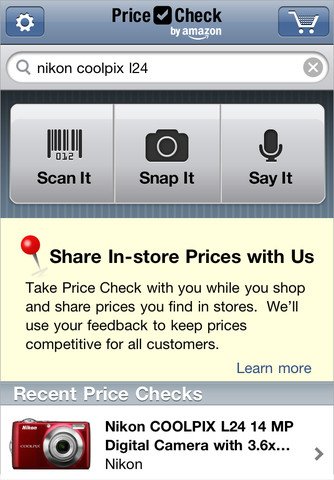 Needless to say, this is a huge boon to consumers looking to get the best possible deal, but it also has many retailers trying to decide how best to respond to the situation. In these complicated and uncertain economic times, price point is the reigning champion among factors driving purchasing decisions, and the rise of these types of apps is the proof. Amazon even offers a mobile version of its website that offers similar price checking functionality using a simple text search, and as self-competition doesn't seem like quite their style, it's safe to assume that offering two applications is an attempt to dominate the market. Amazon certainly has an advantage in the sector thanks to its massive online store, but many other similar types of applications are also available that check various price comparison aggregators such as Google Shopping. Retailers are going to have to adjust to these changing models of customer behaviour in order to stay competitive.
There are several methods that are being tested by various major retailers across the United States and Europe, ranging from improved customer service to 'in-store only' items - but following the logic of the consumers who are using the app in the first place, price matching has to be the number one consideration when deciding on a solution. It's safe to say that virtually all consumers will purchase the item in-store if they can pay the same price as is listed online, and will happily save on shipping costs and delays. Due to the volatility of online pricing, however, retailers will need to implement a successful competitor price monitoring program to stay competitive in the shifting marketplace.
Consumers in the store are no longer a captive audience, and retailers must accept this in order to thrive.