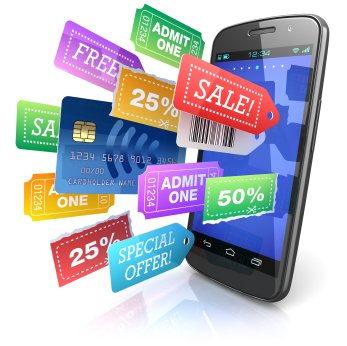 For owners of brick and mortar stores, foot traffic has always been the gold standard of commercial viability. The more people enter your store, the more potential customers you have, and at that point it's up to your in-store displays and sales staff to turn potential into money in the bank. To the chagrin of many retailers, this metric has begun to lose its value in recent years thanks to a practice that has come to be known as 'showrooming'. Driven by the growing ubiquity of smartphones equipped with high speed internet access, showrooming was named after the fact that it began to relegate brick and mortar stores to the status of showrooms instead of commercial establishments. Potential customers visit a store to see a product in person, to handle it and perhaps test it out, and then - often while still in the store - use their smartphones to search out better prices online, and make their actual purchase somewhere else.
This has left physically-based retailers scrambling to catch up to the ever-advancing march of technology, and as a result a number of potential solutions have been floated. Technologies such as location-aware applications and digital in-store discounts are two of the most popular, but they are still struggling to gain a foothold. In fact, according to a study performed in June of this year by retail research agency Conlumino in the United Kingdom, just over 5% of respondents said they would be highly likely to use a digital coupon they received while in-store. The number gets a bit more reasonable when you include the almost 23% who said they're fairly likely to use one, but remember that doesn't include those who are actively showrooming, just a random sampling of customers, indicating that there is still a great deal of headway to be made against the practice in general.

Rather than investing heavily in technological distractions, one of the simplest and most direct solutions would be to employ a price monitoring solution that provided daily updates on pricing trends across the web, so that in-store prices could be updated in order to ensure that customers aren't lost to showrooming.