Our pricing intelligence tool monitors thousands of websties and millions of products on a daily basis. Every now and then, we notice some alarming price changes, which can often be quite amusing.
Take a look at this cracking saving on Debenhams, yesterday we saw the price change from £38471.97 to £362.. quite a reduction! We can't imagine many people would have clicked 'Add to Bag' when the price was £38k, but you never know..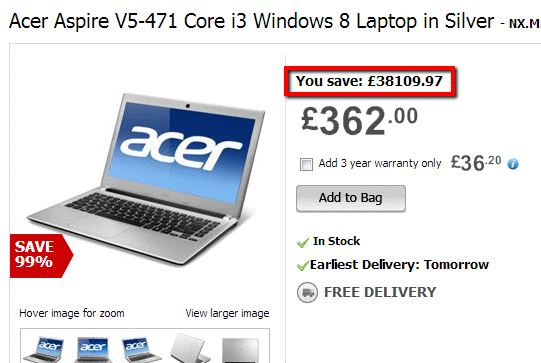 This is clearly an error but just shows you what can slip through the cracks, even on a very large retailer's website.