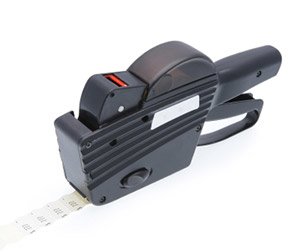 Much like location in the real estate game, retail can often seem to come down to 'pricing, pricing, pricing'. It's one of the most important fundamentals of your business, but for the beginner entrepreneur - and even a few old hands – setting the best possible price for your merchandise can seem like an overwhelming project. We've compiled a few of the most popular and proven strategies to help you make sure you're leveraging all the profit you can from your business.
No matter what strategy you choose, the first step in any pricing plan is to determine your cost, both in terms of total cost of the product you're selling and the cost of operating your business. Obviously, your price needs to take both of these factors into account, or you're going to be out of business in a hurry.
The most popular pricing strategy is mark-up pricing, although it comes in a couple of different flavours. Typically, mark-up pricing involves added a fixed profit percentage to your product cost, sometimes defined by the market or other industry standard. The other version is known as mark-up on retail, and is calculated by dividing the dollar mark-up by the retail price. Whichever method you choose, ensure that the mark-up is large enough to cover unanticipated expenses and sales or discounts.
The next pricing strategy is known as competitive pricing. This strategy is very popular in competitive markets, and depends on some accurate competitor monitoring. Pricing below the competition, also known as 'undercutting', is a convenient way to bring price-conscious consumers to you. Pricing above the competition is another option, but generally only when you have added value that the competition doesn't offer, such as convenience or exceptional service, and in some cases, perceived value.
Psychological pricing is linked to the idea of perceived value, although it is more commonly seen in prices that end in .99 or .97 instead of being rounded up to the nearest figure. Perceived value however is when the customer attaches value to a product that is much higher than the actual cost of the product, as in the case of many high-end consumer electronics.
Multiple pricing is another tactic that is related to psychological pricing, as it often causes customers to increase the volume of their purchases. Typically, offering one of a product at one price and offering three of another at a slight per-unit discount will result in the customer choosing the larger volume option.
Keystone pricing is a pricing strategy that can rarely be used anymore, as market globalization has driven margins down in most industries, but it used to be a common tactic in wholesale industries. It simply means doubling the cost paid (effectively a 100% mark-up), named after the keystone of an arch which was double the length on one side.
One of these strategies will surely fit your business! Remember, it's always a good idea to record your sales data and analyse the value of different pricing possibilities to ensure you're getting the best bottom line possible.