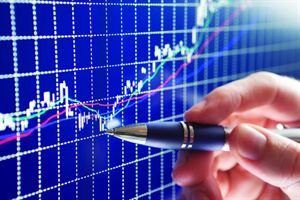 Thanks to the great financial shakeup over the last few years, business intelligence analysts Deloitte are forecasting slower than average holiday sales this year in the UK. Price increases on the necessities of life such as food and drink are partly to blame, despite the fact that inflation rates are almost half of what they were in the previous year. Consumers are forecasted to increase their spending by only 1% when compared to 2011, a rate well below what inflation would suggest, which will depress sales volumes in most retail sectors.
In a recent consumer confidence survey conducted by Lloyds TSB, consumers have roughly the same amount of disposable income as last year, despite the effects of inflation, while spending on necessities has increased at a rate of 7%, outpacing other spending areas. This news may cause some disappointment among retailers over the traditionally lucrative holiday season, but some retailers are showing marked improvements over the 2011 fiscal year thanks to increased spending in the luxury sector by those in higher income brackets.
Across the pond in the United States, however, many retailers had record sales over the traditional post-Thanksgiving Day sales known as 'Black Friday'. The newest addition to this sales frenzy, known as 'Cyber Monday', when online retailers conduct their own version of the Black Friday sales madness. Many consumers wind up completing all their holiday shopping during these events, which may artificially depress sales numbers for the following weeks without actually decreasing the amount of spending. In fact, the popularity of Cyber Monday is surging, with the retail experts at Experian having forecasted a whopping 40% increase in site visits and sales in the UK – definitely a Christmas present come early for retailers who are well-positioned to capitalise on the ever-expanding e-commerce market.