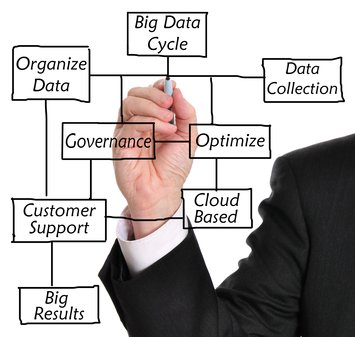 The holiday shopping season kicked off with its usual fanfare this year, as the twin retail shopping leaders Black Friday and Cyber Monday drove even larger sales volumes worldwide than ever before. Originally the domain of the American holiday shopping season, the phenomenon has been so successful that it has finally spread across the Atlantic and landed in the United Kingdom. While only the grocery chain Asda has adopted the trend so far, the sheer scope of their success will no doubt pave the way for more widespread adoption of the practice by retailers in 2014.
One of the most interesting changes in the popularity of the two shopping days was visible thanks to the scope of big data. Thanks to some careful mining of consumer mentions throughout social media networks such as Facebook and Twitter, social analytics firm SAP was able to determine that North America was abuzz with mentions of the two days, showing an increase in mentions of almost 500% for Black Friday and almost 300% for Cyber Monday, as compared to 2012.
Another of the more interesting tidbits to come out of this analysis was the firm's ability to track the general sentiment among consumers regarding the two days. While Black Friday enjoyed a much more widespread reach, consumers were far more likely to pair Cyber Monday with a generally positive statement. Additionally, as we've discussed in the past, the apparel sector has been making huge inroads into the e-commerce world, with apparel mentions up an almost unbelievable 1900% compared to 2012.

The true value of this study becomes visible when retailers consider the possibility for a real-time monitoring situation of general sentiment on social networks regarding big sales events. If customers are consistently reporting problems, a careful and attentive social media presence can avert negative trends almost as soon as they start. Thanks to the ubiquity of mobile devices and their omnipresent access to social media, customers often voice their opinions - positive or negative - while still in the store, giving retailers a chance to reach out and correct problems. Working in conjunction with a competitor tracking system, retailers are poised to take the advantages of big data and social media all the way to the bottom line - and then straight to the bank well ahead of the competition.