It's been some time since our last post, mainly due to becoming incredibly busy following our coverage in the media. We have been working hard but we wanted to take a step back and give you some information on a popular topic - Price Comparison Engines (PCEs).
Is the Price Really Right? Price Comparison Engines Don't Always Show The Bigger Picture
Unless you've been in hiding for the last few years you will have noticed the rise of Price Comparison Engines. Such organisations have taken the world by storm, using catchy theme tunes and memorable characters in their advertisements to grab your attention. Whether you prefer enthusiastic opera singers or meerkats, Price Comparison Engines are a great tool for consumers to source the best deals online. From comparing car insurance prices to mobile phone tariffs, over six million people in the U.K use these sites every month and this is something online retailers cannot afford to ignore.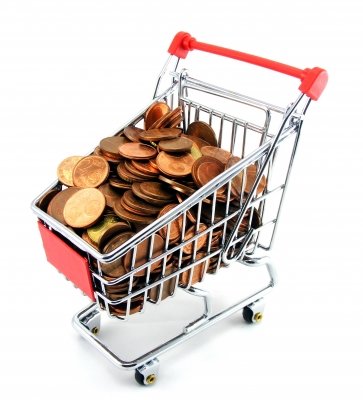 Times are hard and the majority of us are becoming increasingly more careful about what we spend. This has no doubt helped PCEs to become incredibly successful as the price of a product is fast becoming the sole deciding factor behind whether it is purchased or not. Websites such as Google Shopping, Nextag, PriceGrabber and Kelkoo are mercilessly price driven and they influence shoppers to be the same, which makes monitoring your competitors' prices closely a critical aspect of any competitive pricing strategy. As a retailer, it is essential to get into the habit of comparing prices because that's exactly what your customers are doing - they use a PCE and choose to buy the cheapest product, satisfied that they have received the best deal. But is this actually the case?
Pitfalls Behind Monitoring Competitors Via PCE's
For consumers, PCE's are most definitely the best tool as they are quick and easy to use, which means that within a matter of seconds they can see a range of prices for a product. If a consumer were to price-check manually they could be on for hours! First, having to research which retailers sell a particular product, then going directly to each retailer to make a note of the price. In a world where we are increasingly expecting things to be done in one click, this just isn't practical. Given the benefits PCEs pose to consumers and the sheer number of people using them, they may well be useful to retailers in terms of marketing. But for retailers to use PCEs as a means of forming a pricing strategy could be seriously detrimental to their business.
PCE's do not provide a comprehensive, or indeed accurate, overview of the market as a whole. The prices you see appear on a PCE are generated from product data feeds which are often received only once per week. Online traders will update any price changes on their website immediately but this change may not show on a PCE until a week later, by which time the price has the potential to have changed again. This means that information posted on a PCE can be out-of-date, making it an unreliable resource in terms of gaining price intelligence. As well as this, it is unlikely that they will provide information on all of your competitors because not all organisations use PCEs as a marketing tool. Thus gathering price information directly from each retailer's website is the most accurate way of obtaining the best possible pricing intelligence and can often paint a very different picture to the one that is offered on price comparison sites.
Only by using information gathered directly from your competitors' websites can you monitor their prices in real time. This allows you to predict their ranking in price comparison search results and stay competitive by adjusting your prices accordingly. The only issue with this is, as already discussed, for the retailer to use an employee to manually check prices on a daily basis would be incredibly time consuming, not to mention tedious for the employee. The most cost effective and time saving way to do this is via automated competitor monitoring software which generates daily reports on your competitors' pricing and product activity. For example, our customers here at Competitor Monitor receive a daily report on both pricing and product data of competitors. In fact, monitoring product activity is another area where PCE's fall short as and they won't tell you if your competitor introduces a new product whereas competitor-monitoring software is quick to alert its client of any changing product activity.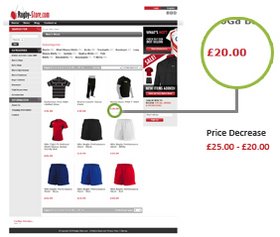 So, how can using competitor monitoring software help you to succeed on PCE's? The answer to that question is quite straightforward in that retailers who use the software in conjunction with tracking PCE results can achieve a competitive advantage by capitalising on outdated pricing. If, for example, you become aware that a competitor has changed a price on their site and you see that it hasn't yet been updated on their PCE feed, you can exploit that by changing your prices before them and updating your product data feed so it shows on a PCE immediately after you have changed it.
Such software can be used to take advantage of other situations as well. For example, discovering that a competitor is out of stock of a specific product enables you to push up your own price and maximise profit margins.
PCEs are therefore a useful tool for the busy consumer who wants to make a quick purchase for a good price. As they are incredibly popular with consumers, PCEs also have the ability to be useful to retailers as a form of marketing. However in relation to using them as a foundation for forming a pricing strategy they are useless because the information can be out-of-date and limited. Using competitor-monitoring software is by far the best way of gaining sound price intelligence. Using this information in conjunction with changing your prices, monitoring your own products, and updating your product data feeds enables you to remain competitive in the world of Price Comparison Engines.
Got a Question?
If you have any questions on this topic or anything to do with monitoring competitors a member of our team would be happy to speak with you at
sales@competitormonitor.com