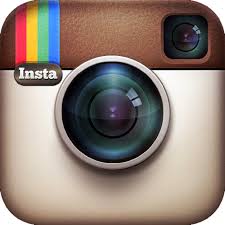 It's no secret to online retailers that social media can be a powerful sales driver. Facebook, Twitter, and even Pinterest have become impossible to ignore for businesses of every size and sector, but there's a new player in the social arena that most have yet to capitalise on: Instagram. For those of you unfamiliar with the platform, Instagram is a social photo-sharing app that was recently purchased by Facebook for $1 billion, and it's been experiencing growth rates of over 900% per year, with over 150 million users under its belt. The most intriguing fact for retailers comes from a recent study performed by the market research group L2 Think Tank, which found that Instagram offers brands engagement rates 25% higher than any other social platform. Combine that with the fact that it's designed from the ground up for the mobile space, and you can begin to see the budding potential for retailers.
If you're looking to develop or maintain a sales advantage months or even years ahead of your competitors, here are a few simple ways you can leverage Instagram in your sales efforts.
One of the best ways to begin is with an old social tried-and-true: the contest campaign. User-generated content is a great way to raise your brand profile, and Instagram's combination of mobile photography and hashtag use can make establishing a campaign a breeze. Carefully choose an incentive to get users interested in engaging, and pick a short, simple hashtag to associate with the campaign - then watch the brand mentions roll in and the sales numbers follow!
Once the images begin flowing in, consider what else you can do with all of that user-generated content. When customers visiting your website for the first time see real people using your products in addition to the carefully staged and propped studio shots common to online retail, they begin to associate your products with popularity in their peer group - and every business can appreciate that value. Just make sure that someone moderates the images used to ensure user content shows your products to best effect, and give people an easy way to remove their images if they don't want them to be used.
Instagram is poised to become a true juggernaut in the mobile social media world, and is perfectly positioned to help retailers crack the elusive mobile commerce market. Truly creative usages of Instagram can be integrated directly into retailer's mobile apps, allowing for the impulse purchases that drive a huge number of sales in many retail sectors. As the true potential of mobile commerce is only beginning to be appreciated, this is the perfect time for forward-thinking businesses to get in on the ground floor and build a competitive advantage that will last for many years - and quarterly sales reports - to come.