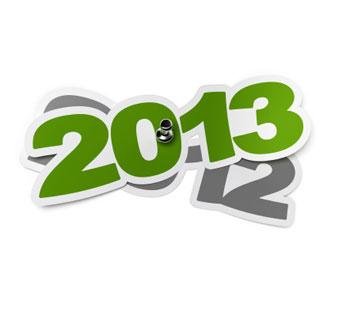 2012 has been a year of rapid changes in the way shoppers interact with the online world, and some interesting trends have developed as a result. The ubiquity of smartphones, tablets and social networks have completely changed the digital landscape and created new ways for consumers and retailers to connect online. Despite a complex and uncertain global economy, online shopping has grown over the course of the last year, especially when compared to standard brick-and-mortar businesses. Let's take a closer look at some of the trends that were forecast at the beginning of the year and look at how they have emerged.
Mobile device e-commerce (aka m-commerce) - This has been a growing trend for quite some time thanks to widespread smartphone adoption, but one area of m-commerce that dramatically expanded during 2012 was the rise of the tablet as a shopping tool. Larger screen sizes and more powerful hardware enable tablets to offer truly unique virtual shopping experiences that simply aren't possible on a typical computer. Some analysts estimate that during 2013, mobile devices will grow so incredibly they will eclipse the traditional PC market, so expect this star to keep rising.
Truly global marketplaces – As more and more retailers around the world bring their offerings to the online world, they can dramatically expand the scale and reach of their operations. Cheap shipping options abound, and the rapidly expanding digital markets in China, India, Brazil and Russia seem to have no end in sight.
Local shipping options – As the e-commerce world expanded, shipping was always a traditional stumbling block. However as e-commerce expanded, so finally have shipping solutions have arisen to meet the needs of online retailers. Many retailers have had great success with local pick-up depots that save on shipping costs for both retailers and consumers.
Digital harmony – Many large retailers have struggled with the process of 'showrooming', where customers visit brick-and-mortar stores to use them as showrooms to test products, while searching out the best possible prices online and buying elsewhere. Retail executives have come up with a number of solutions to stop these practices, most notably offering in-store only discounts and deals that aim to keep consumers buying where they browse.
Social shopping – Shopping with friends is always more fun than shopping alone, and the same can now be said of shopping online. Thanks to the true ubiquity of social networking, a simple click can ask your friends for their opinions – and dramatically increase the number of future online store visits as the entire social network shows interest. Hitwise, a leading e-commerce intelligence company, claims that 1 Facebook fan was roughly equivalent in value to 20 visits to an online store.
Personalized shopping – The vast amount of data that is generated by an online consumer has finally begun to have an impact, as retailers learn to 'mine' the data for valuable insights into individual preferences and habits. This allows retailers to cater directly to an individual's desires in a way never before seen, which has proven incredibly beneficial to both parties.