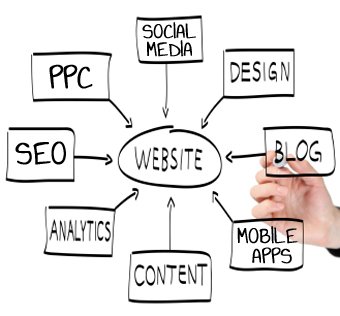 Most business owners are completely comfortable with traditional offline marketing tactics, but in this day and age, internet marketing is just as valuable as the offline variety – perhaps even more valuable. The prospect of your first internet marketing campaign might be a bit daunting, but the rewards are well worth it. With these simple tips, you'll be ahead of the competition in no time.
Be knowledgeable. Demonstrate to your customers that you're a reliable voice in your industry by showing off just how much you know. Start an informative blog, add info pages around your website, or even consider offline workshops and seminars if you have a retail location. Try to think more creatively than just simple product demonstrations, and you'll be sure to hook people.
Newsletters are vital. Keeping your company name in the forefront of your customers' minds is very helpful when it comes to generating sales, and sending out a regular email newsletter is a great way to achieve this. Just remember not to send out too regularly, or you risk driving your customers away in annoyance. Contact your newsletter list monthly at the very least, but think carefully before you decide on a daily newsletter.
Get in the press. One of the simplest ways to make sure that you're being found online is by sending out press releases. Whenever you're launching a new product line or service, write up a short press release for online syndication. Try to add some general interest above and beyond simply plugging your own company, however.
Make yourself available. Many website owners ignore the value of submitting their websites to the huge number of directory sites scattered around the web. Most of these are free to submit to and feature a specialized niche, which can mean a huge boost in targeted traffic for your site.
Think global, act local. Local search is rapidly expanding as search engines are increasingly tied to maps and smartphones. Be sure that your information is up-to-date and complete in the major local directories such as Google Local and Yelp.
Go meta. Anyone engaging in online retail should ensure that they have an up-to-date product feed that will be accessible to shopping meta-search engines such as Google Shopping. A product feed is a simple file that contains a basic database of product information, such as names, prices and descriptions.
Affiliates are your friends. Setting up an affiliate program can be one of the most effective types of internet marketing, as it effectively enlists others to do your selling for you in exchange for a commission. For high volume sellers, Commission Junction is a popular choice, although many smaller retailers operate their own in-house affiliate programs.
Advertise carefully. No discussion of internet marketing would be complete without discussing Google Adwords. Depending on your industry, this can be very lucrative, but remember the alternative options such as Facebook and LinkedIn text ads. All three now have an excellent tracking system to make sure you get the most out of your ads, but do the math yourself to determine exactly how much you can afford to pay per visitor or click.
Networking, networking ,networking. Social networking is the latest buzz in internet marketing, of course, and any self-respecting retailer needs to have a presence on Facebook and Twitter. Remember that this won't instantly double your sales, but it can be a very effective means of reaching out and engaging your customers.
Free for all. Everybody loves to get something for free. Pair this with your other efforts to maximize your effect – perhaps by offering special discounts only to your newsletter subscribers, free samples to your Facebook fans, or a giveaway just for your Twitter followers. Experiment with what is most effective, as it will vary widely depending on what your industry is.