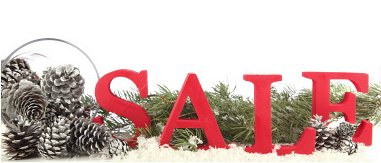 It's no secret to retailers the world over that holiday seasons make for great sales numbers. Customers flock to retail outlets both digital and physical, and often spend well above their original intentions. As a retailer, it's important to capitalise on this brief period where customer confidence and spending increases, and you can rarely start preparing too early. In fact, according to this year's annual eHoliday survey from Shop.org and Prosper Insights & Analytics, almost three quarters of online retailers started planning for the holiday season during July. Additionally, over half of online retailers intend to start their holiday promotions before Halloween this year!
That's not all that's on the mind of e-commerce retailers, however. Most have accepted the fact that mobile commerce is going to be the next big thing, and more than half of all respondents indicated that they have spent time and money improving their mobile website experience in preparation for the holidays, and almost 40% have focused specifically on the user experience for smartphone devices. Perhaps surprisingly, one in four have developed a mobile commerce app specifically for the smartphone market.
Many companies are also dramatically expanding their usage of social media during the upcoming months, to ensure that customers are properly informed about all their various discounts and promotions, with 55% of retailers increasing their presence on Facebook, and in another surprise, almost 60% have increased their attention on the up-and-coming social image sharing site Pinterest.
One of the largest concerns for customers making holiday purchases is shipping pricing and timing. 27% of retailers say they will expand their free shipping holiday promotions to start earlier than last year, as a result of the global economic forecasts, and over 30% are expanding the date range of their holiday promotions.
If you're operating an online retail business, it's important to stay on top of these trends. If you haven't already begun planning your holiday season promotions, it's time to dust off your marketing cap and really get down to business. If you're looking for an easy way to monitor your competition for specialised discounts and promotional information, Change Detect from Competitor Monitor is an excellent solution that will inform you instantly whenever the competition updates their website. Don't get left behind this holiday season - make sure it gives your business a great sales boost!