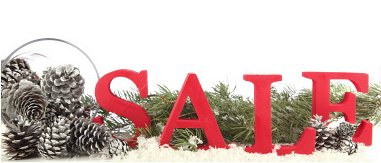 As you've no doubt gathered by now, data analysis is what drives our business. We track millions of product portfolios for a wide range of retail clients from every corner of the global marketplace, everything from consumer electronics to plush toys, which gives us a huge number of data points from which to draw our conclusions. After analysing a truly massive amount of data from our competitor monitoring software, we feel we can safely predict that December 20th will be the day when savvy retailers will have maximized pre-Christmas sales numbers and start to implement the heavy discounts of the traditional winter sale.
Trends change from year to year, naturally, and catching or missing these trends can make a huge impact in yearly profits, especially over the lucrative post-holiday season. Retailers who jump the gun and start their sales too early wind up costing themselves profits unnecessarily, and those who start their sales too late drive their customers directly into the arms of the competition. As in most things, sale timing is absolutely crucial.
In 2011, the trend in winter sales began on the 21st of December, which resulted in an average discount of 22.5% on selected lines of toys, seasonal/holiday items, cosmetics and fashion, and an average discount of 15.2% on consumer electronics. The success of these efforts is largely responsible for the earlier prediction for 2012, especially when combined with favourable placement on the Thursday leading to the final weekend before Christmas. Most items across the retail marketplace will be as heavily discounted as they were in the previous year, as the world economic outlook still has most consumers locked into a very price-conscious mind-set that expects to see high-percentage discounting throughout any sale.
As a retailer, market data is one of your most valuable tools, enabling you to develop a dynamic pricing structure that can set market trends instead of forcing you to respond to the competition. Make sure that your business makes the most of its potential in the closing weeks of 2012, and start your winter sale on the 20th of December to maximize profits.