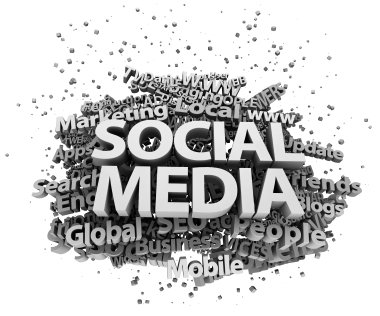 Social media has been hailed as one of the most useful tools ever created for online retailers, however many retailers have struggled to get their social media offerings accepted by actual users. We've put together a few tips that will help you plan out a strategy that will help you get the biggest advantage from this incredible phenomenon.
Planning is everything! First and foremost, and the step that most often gets overlooked, is determining exactly what you want to get out of your social media campaign. There are a number of different possibilities, ranging from driving sales to increasing brand awareness to gaining valuable feedback from your customers, and the most successful strategies will gain you the full range, but it's important to decide your priorities, as they will shape which strategies you choose to employ and what social sites you choose to engage on.
Make your voice appealing. Easily the second most important thing to remember is that you're engaging with real individuals, not just potential market shares, and how they respond to you will depend on the tone you establish in your communications. Social media is a more relaxed environment than traditional marketing tools, and consumers repeatedly respond well to colloquialisms and personalized interactions while regularly avoiding more top-down, purely company-based marketing messages. That doesn't mean you can't slip blatant marketing messages into the flow occasionally, but engaging with potential customers is more important.
Location, location, location. There are a huge number of social networks out there now, and it can be sometimes difficult to decide where best to focus your efforts. Facebook and Twitter are the most common, of course, but YouTube is developing a social community as are Pinterest, LinkedIn, Google+ and many others. Depending on your retail offerings, carefully choosing which networks to focus on can make a huge difference in your results.
Be a part of the community. Now that you've establish your goals, your voice, and where you want to engage, get out there and engage! Join discussions that are relevant, create some of your own, and always, always, always respond to anyone who directly interacts with you. Try not to think of yourself as a retailer/brand, but an actual individual interacting with others in a more traditional store setting. A store clerk who ignores customer comments and simply shouts about discounts and new products isn't likely to generate much repeat business.
Analyse and optimise. This final step is the one that many retailers struggle with, because it can sometimes be difficult to measure the impact of various strategies. However, many social networks are stepping up to the challenge and starting to offer analytics tools for retailers to measure engagement, so be sure to take full advantage of these and try to optimise your engagement whenever possible.