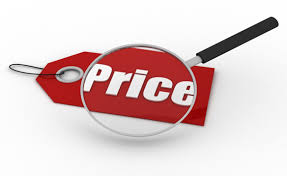 In the e-commerce world, Amazon is one of the undeniable titans. They try to offer everything to everyone, whether you're looking for high-end electronics or toothbrushes. That level of industry prestige can have its downsides, however, as it also happens to make them a target for regulatory agencies wary of Amazon's massive sales power and pricing influence. This was showcased very pointedly over the course of the previous year, as the Office of Fair Trading (OFT) in the United Kingdom and the Federal Cartel Office in Germany launched a joint investigation into Amazon's Price Parity program. Without being accused of any wrongdoing, Amazon voluntarily shut down the Price Parity program this August and so ended the investigation, but there have been some unintended consequences for retailers based in the UK and throughout the European Union who are now searching for a replacement solution.
In its originally-intended usage, Price Parity was a system that was designed for retailers who operated via the Amazon Marketplace in addition to other e-commerce platforms, with the goal of keeping prices on Amazon consistent with the prices listed by retailers on other areas of the web. Due to some unforeseen complications of the algorithms, this occasionally lead to some pricing issues on the Amazon site, and there was concern among those at the OFT that it might impact retailers trying to enter and gain a foothold in the market, which is what sparked the initial investigation in October, 2012.
Unbeknownst to Amazon and the OFT, however, many retailers had been using the Price Parity program as a means of carefully monitoring the pricing strategies of their competitors to avoid being undercut, a creative solution to a difficult problem. Suddenly deprived of this useful tool, they are now scrambling to find an alternative solution that will allow them to keep pace with their competitors without a great deal of time-intensive labour. Fortunately, Competitor Monitor already has a tested and proven system in place that will completely fill their need, designed for businesses of any size, type or complexity.
Competitor Monitor offers a full suite of price monitoring and price comparison tools, complete with daily in-depth on-demand reporting via their account management system. A snap to set up, Competitor Monitor can easily replace the Price Parity system as a way of keeping an eye on the competition, which lets you get back to the primary focus of your business: improving the bottom line as you do what you do best.