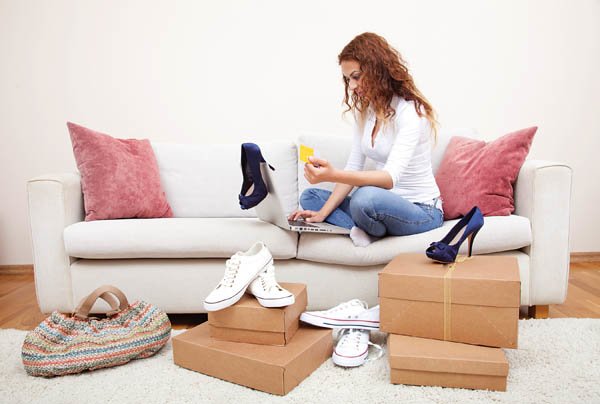 The rise of ecommerce and social shopping has been a long and tumultuous one, but with high streets around the nation feeling the pinch in profit margins, online retailers are still growing aggressively around the world. One such company is the UK-based ASOS, a fashion retailer that has made international markets one of its top priorities. We briefly mentioned them and their impressive sales numbers several weeks ago, ringing in at just shy of 360 million pounds for 2012.
Retailers around the world will be asking for the secret to their success, but ASOS isn't dominating the marketplace with trade secrets. The reasons behind their meteoric rise are actually fairly simple in principle, but can be difficult to execute properly. ASOS doesn't operate any physical storefronts, which helps them keep overhead costs to a bare minimum, also allowing them to offer a number of enticements to customers who aren't yet entirely comfortable with buying clothes online, namely free shipping worldwide and free returns help smooth over these initial stumbling blocks. Combine that with an aggressive growth strategy that makes expansion and internal investments a priority, and the source of their success starts to become apparent.
The most important factor about ASOS' success, however, is that they have properly leveraged social media channels and coupled that strategy with a custom web-based application that makes the marketing dream of 'social shopping' a reality. As many companies are discovering, a poorly executed social media strategy can have little positive effect, and in many cases can actually be detrimental to the company's marketing efforts. ASOS, on the other hand, has done an excellent job of humanising its social media interactions, adding personal touches and quirky dialogs to their Facebook and Twitter feeds.
This honest user engagement pairs well with their Fashion Finder tool, which acts as a social networking site. Combining the most relevant features of Pinterest, Facebook and Twitter, it allows users to do their best to replicate an in-store shopping experience with the added benefit of having everything stored digitally for future use. Customers can share, compare, and get input from the community, whether they're using a desktop or a mobile device.
ASOS can be used as an excellent model for other companies who are searching for a blueprint from which to model their own social media campaigns, although truly innovative strategies will have to be developed for each individual niche. What works well for some retail sectors won't work well in others, but no matter what the model is, it's important to remember to keep a human face on your social campaigns.