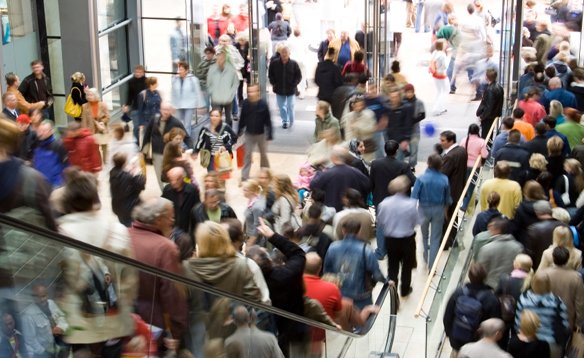 It's no secret that over the last decade or so, high streets all across the UK have been struggling to keep up with an unstable global financial sector and massively increased competition from online retail. Revenues have been down, and many big name retailers that have been part of the landscape for decades have shuttered their shops for good. As a result, however, retailers have begun to band together to help bring the high street phenomenon back from the brink and revitalize it as a major player in the UK economy.
One of the main forces behind these rejuvenation efforts is the Portas Pilots program, named after Mary Portas, who developed a comprehensive roadmap for positive change in the local business world. In a nutshell, towns are currently competing to become members of the Portas Pilot program, which offers a complete restructuring of the interactions between businesses, local councils, and the consumer. The goal is to increase revenues and consumer satisfaction in the brick-and-mortar sector, to help offset the impact that online retail has had on the local landscape.
UK Point of Sale, a major retailer of point of sale systems and supporting materials, is the latest in a long list of large companies to throw their support behind the Portas Pilots project. While the Portas Pilots program hasn't been quite as successful as many of its stakeholders would have initially hoped, the media interest that the campaign has garnered coupled with the renewed interest in local shopping as an eco-friendly trend will hopefully begin to showcase its true potential in the following year. When towns work together to ensure that both business and customer are as happy as possible, they all reinforce each other to create the best possible environment for all the parties involved.
All of this goes to show that while e-commerce has certainly given the high street a run for its money, the high street as a local and social function of towns across the UK isn't going to disappear any time soon. High street retailers can benefit from re-examining the way they interact with local councils and local customers, and start creating positive change in their own backyards. The Portas Pilot program is just one potential method for improving the relevancy of brick-and-mortar retailers, but one that shows a good deal of promise and sets the tone for all future economic improvement plans.