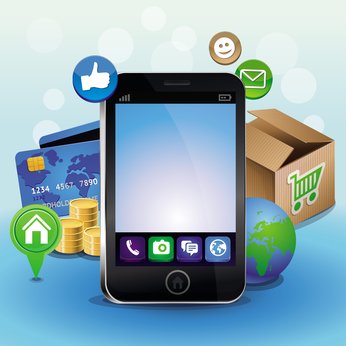 Mobile commerce, also known as m-commerce, was arguably one of the most popular aspects of the retail world in 2013. Finally beginning to come into its own thanks to a convergence of retailers and smartphone technology adoption, much of the m-commerce focus has been on Chinese, European and North American businesses due to their huge levels of smartphone adoption. But the rising economic bloc of which China is a part, known as the BRIC (for the countries Brazil, Russia, India and China) has been something of a dark horse in the race for m-commerce sales.
Nothing shows the power of these growing m-commerce retail markets better than the company Netshoes, an online sporting goods shop based in Brazil. Already touting some impressive
online shopping
numbers, Netshoes sees roughly 16 million visitors each month to its main e-commerce website, and 2.5 million visitors are viewing the site using a mobile device. While mobile purchases only currently represent 5% of their $500 million annual sales, their projects put mobile sales upwards of 10% by the end of 2013. That's a truly staggering level of growth in the mobile market, and that kind of development requires a fair amount of careful planning and investment in mobile technology.
Netshoes has a unique approach to leveraging mobile sales, however, all focused around the advantages that m-commerce offers. Instead of needing to wait for customers to visit their website to decide to purchase shoes or other items, they can gear their m-commerce efforts around certain customer activities, as most people now keep their mobile device with them almost constantly. For example, as football is a huge draw in Brazil as it is in the United Kingdom, customers sitting on the couch watching a match can spot a new pair of shoes on the field and buy them without even getting up.

Even more impressive, however, is their mobile app, called Netshoes Click. Using mobile phone cameras, advanced image recognition algorithms and the largest database of shoes in Latin America, customers can snap a picture of shoes they want, and the app will search them out (or all the possibilities) and present them to the user for purchase. In terms of usability, this becomes a sales cinch when the entire process from upload to purchase can be completed with only four clicks from the user. This level of investment in technology put them well in advance of the competition, and it's going to be a full field sprint for them to catch up.