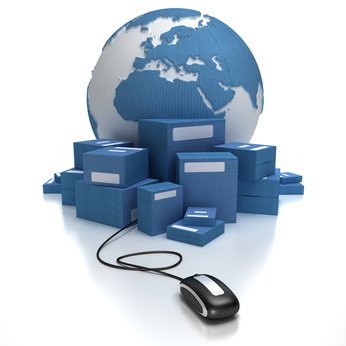 As e-commerce trade numbers continue to grow steadily in the West, if you're looking for truly enormous market gains, it's time to look beyond the traditional Western markets of North America and Europe. We've discussed the newest emerging economic bloc, known as BRIC (Brazil, Russia, India and China), all of which are experiencing incredible growth in their online markets, and are worth expanding into if you're looking to take your e-commerce business to the next level. Unfortunately, deploying your current English-language site worldwide and expecting great sales is a bit unrealistic, but with a bit of careful consideration it's possible to dive into these markets.
Localising your site depending on the country of access is one of the most important elements for globalising your business. While language translation can seem like a heavy initial investment, with a carefully designed website it's possible to deploy fairly easily - and if you focus on these initial markets, you can be fairly certain of a high degree of success. Site language alone isn't all it will take, however. Most successful online retailers have, by this point, implemented some sort of user-generated content system, whether it comes in the form of reviews, comments, or some form of social media integration. Having this content localized as well will go a long way towards instilling confidence in your global consumers, as well as strengthening your overall brand worldwide.
Localisation of any mobile apps you're developing is also a key factor in reaching global markets, as many of the potential consumers in these emerging markets, as half of the people in the world with mobile phones use them as their primary internet source, an aspect that becomes especially apparent in developing nations. Mobile commerce is often far more popular in these markets than it is in North America and Europe.

Finally, take the time to coordinate localised online shopping sales for each of your chosen markets. Black Friday and Cyber Monday are sweeping through the West after dramatic successes in North America, but very few retailers are aware of China's equivalent to Cyber Monday, which is known as 'Single's Day'. The single biggest online shopping day in the entire world, revenues on Single's Day in 2013 totalled upwards of $5.7 billion USD - and that's only a single country. So while it may seem like an expensive initial investment to translate websites and marketing materials into other languages, the potential for expanding the bottom line is so tantalizing that any business looking to maintain a competitive advantage should explore the possibilities of these new markets.