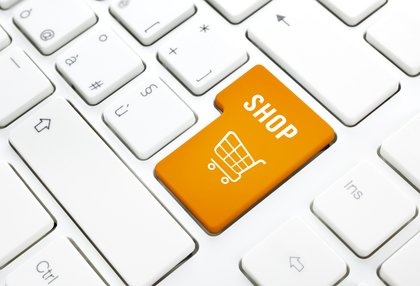 As all retailers know, the holiday season is one of the biggest sales events of the year. If your holiday sales didn't stack up to the hype this year, there might be several reasons for it, but one of the most important elements often overlooked by small businesses is the quality of the product information you're offering your customers. With holiday sales boosting as much as 15% over other months, you might have left a great deal of money on the table this year if your product information didn't measure up. Fortunately, we've highlighted the four main areas that can dramatically improve your e-commerce sales.
One of the most important things is ensuring that your products are all accompanied by high-quality images. In this day and age, you really can't get away with 'Image Not Available' shortcuts. Most companies make branding images available for retailers to use, which can allow even the smallest businesses access to high-quality sales imagery.
Secondly, the product descriptions absolutely have to be detailed and accurate. Due to the almost instant availability of information the Internet provides, if the customer can't be sure you're selling what they want, they'll go some place else where they can be sure. Brand loyalty doesn't mean much to customers anymore, as the sheer profusion of retailers means that if you're lucky enough to get prospects in the first place, you better convert them by making the sales process as painless as possible.
As a corollary, retailers no longer have the luxury of offering whatever prices they wish. In order to stay competitive, retailers need a careful price monitoring solution that allows them to remain on par with the constantly fluctuating pricing system of the modern e-commerce world. In 15 seconds, a customer can cross-reference your price with those of the competition, and if they can find a better deal, they'll take it.
Finally, it's important to ensure that you're not misleading customers about your available inventory. Inventory tracking systems are now almost standard on e-commerce websites, especially for those businesses that also maintain an offline presence. Customers expect to be able to purchase what they see online in-store, if the need arises - and even if your business operates exclusively online, it's the worst kind of publicity to make a sale that you can't deliver on - especially around the holidays.

If you take the time to implement these systems and ensure that your product information is of the highest possible quality, you'll be well-positioned to take advantage of next year's round of holiday shopping, all while strengthening your normal quarterly sales the rest of the year.